Technology doctors trust
X-rays, a form of electromagnetic radiation that capture images of joints, bones and internal organs, provide doctors and other health care professionals with a reliable instrument for diagnosing and treating disease and injury.
As a radiologic technologist you'll be the one supplying those lifesaving images using the skills you learn in our collaborative program.
Although you may never see a patient again, you'll know you played a vital role in their treatment and hopeful recovery.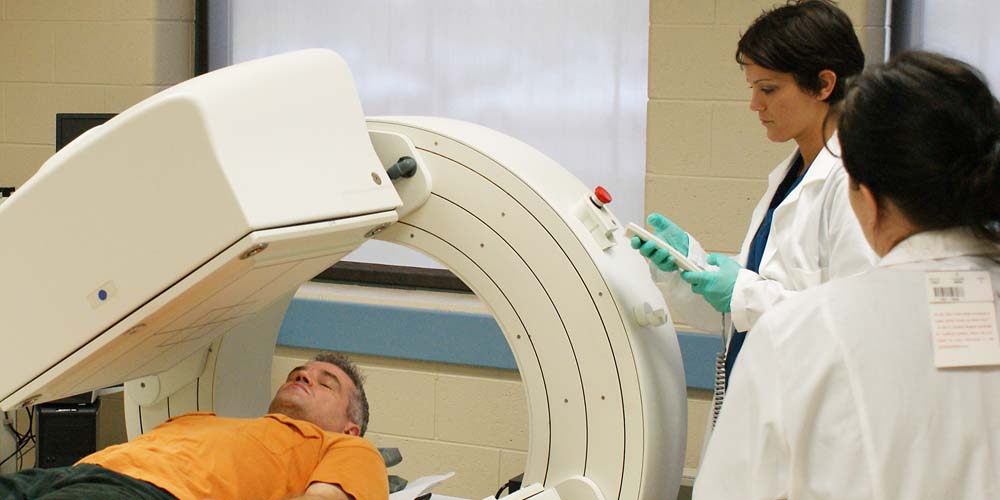 How this program works
We offer this program in partnership with Oakland Community College.
If you're a Macomb County resident, you may take prerequisite courses here and, upon acceptance into Oakland's Radiologic Technology program, complete your studies at its Southfield campus, paying Oakland's "in-district" tuition rate.
All prerequisites must be successfully completed by the end of the fall semester to transfer to Oakland Community College the following year.
Submit a letter of application to Macomb's Health and Human Services office before Dec. 1 if you plan to have completed the prerequisites by then.
For a closer look at the program, visit the College Catalog.
All the credits you earn in our program will transfer if you decide to pursue a bachelor's degree for further career advancement.
Ready to take the next step?
Contact Oakland's Program Director Barbara Klomp at 248.233.2922 or Macomb liaison Connie Peters at 586.226.4760 for help getting started.
A demand for technologists
With an aging population, the need for radiologic technologists has never been greater.
Use this handy tool to see what's available locally and what you can expect to earn.
And if you aren't recruited by a hospital by the time you graduate from Oakland, Career Services can help you find your first job.