A game changer
Electronic games comprise an intense field with as many exciting twists and turns as Fortnite and Super Smash Bros.
Making it a perfect fit for an experienced game player like yourself!
Take your knowledge and passion for electronic games to the next level by learning how to be the one who's at the controls.
For a look at all the courses in our program, consult the course list.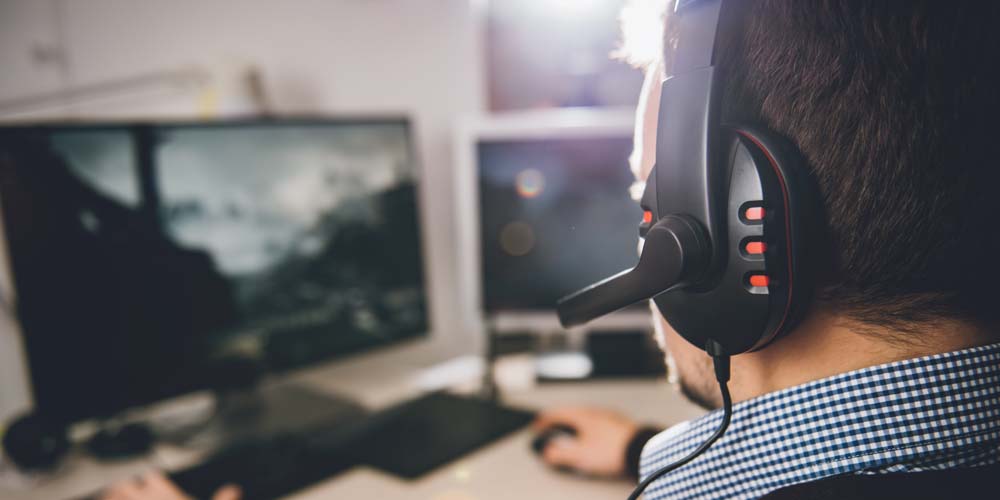 Technical meets creative
In our program, you'll take courses in both Information Technology and Media and Communication Arts, advancing both your technical and creative proficiencies.  
Our faculty are all experienced game programmers who've made their mark by paying attention to detail. They'll make sure you know how to avoid game-breaking glitches and such pitfalls as trees in a desert, unexplained dialogue, misspelled words and any other oversights that can detract from a gamer's experience.
You'll also learn about:
Storyboarding
Game design
Animated graphics
Mobile game concepts and mechanics
Image creation and manipulation
3D modeling
Game physics
Earn a certificate and enter the field after completing a few courses and/or your associate degree. If you decide to earn a bachelor's degree at a four-year college or university, credits from our program will easily transfer.
Engage now with our faculty
Professor
George Schleis
is our program advisor. For more information about our program, contact him at
586.286.2214
.
A wide-open field
Electronic games show no signs of losing their popularity. And once a game is mastered or tired of, players look for the next cast of characters and simulated action in which to immerse themselves.   
This means there is a constant demand for new content, leaving the field wide open for skilled game programmers. Job opportunities are great, and you'll never get bored in this dynamic field!
Use the handy tool below to discover the jobs available locally and what they pay.
When you're ready to land that first job, our Career Services team can help you find it, polish up your resume and prepare for the interview.