Elevate your digital photos
Digital cameras and software applications have changed the nature of photography, making it a more accessible and pliable medium.
By incorporating the techniques you'll learn in our program, you'll be able to elevate your digital photos to professional quality whether they're destined for your social media platform, a wedding album or a printed or online publication.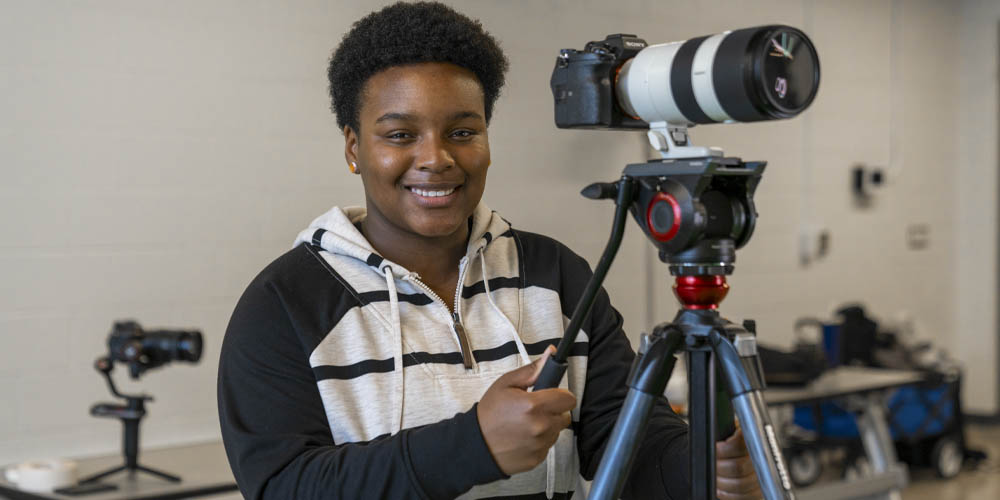 Learn from a professional!
Our program is taught by a professional photographer whose portfolio includes wedding, event and family photography.
Our instructor will turn your passion into a career, or your family photos into more memorable keepsakes.
You'll learn:
Composition techniques
Portraiture photography
Cityscape and landscape photography
Black and white photography
Editing photographs in Photoshop
And much more!
And because it's a Workforce and Continuing Education (WCE) program, you don't have to apply for admission.
For more information on our program and to register, visit the
WCE Catalog
.
Freelance or full-time
Complete the courses in our program and receive a certificate in Photographic Arts, a credential to share with potential clients on your resume and business card.
Both freelance and full-time jobs are available for skilled photographers. Use this tool to explore what's available locally and what you can expect to earn.
And if you need an assist in finding a job, our Career Services team is here to help.