A vital health screening
As a phlebotomist, you'll draw blood from patients and prepare it for testing by a lab. But there's more to your role than that.
Those vials that you collect contain answers that can help doctors diagnose and treat disease, adjust a patient's medication or recommend lifestyle changes.
If you like the thought that your work could save a life, you'll find this to be a very rewarding career!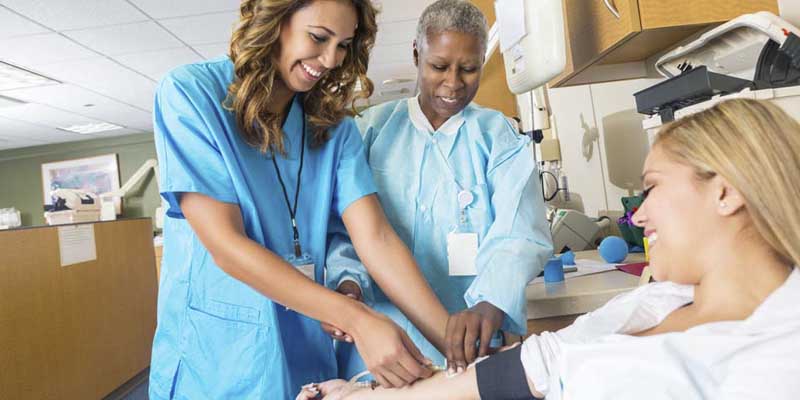 Employment-ready in 4 months
Our program can be completed in four months and can lead to immediate employment.
You'll learn from phlebotomists who will share their knowledge as they help you prepare for the American Society for Clinical Pathology Phlebotomy Exam.
You'll learn how to:
Perform a venipuncture
Collect and label specimens
Calm needle-averse patients
Safely dispose of biohazards
Maintain a sanitary workstation
And more!
And because it's a Workforce and Continuing Education program, you don't have to apply for admission. 
To learn more about the program and to register, visit the WCE Catalog.
Interested in earning a wage and on-the-job experience? Apprenticeships are now available!
Skills that are in demand
There is a high demand for phlebotomists in both doctor's offices and hospitals. After the unpaid internship included in our program, you may have a better idea of which you would prefer to work at.
Use this handy tool to explore the positions available locally and what you can expect to earn.
After completing our program, Career Services can help with the job search and interview preparation, including developing your resume.