Making a point
Free will versus determinism. The limits of knowledge. The basis of good and evil.
These are just some of the subjects you'll explore and debate in our philosophy courses.
Philosophy major or not, our courses will sharpen your critical thinking skills to a point they've never been before!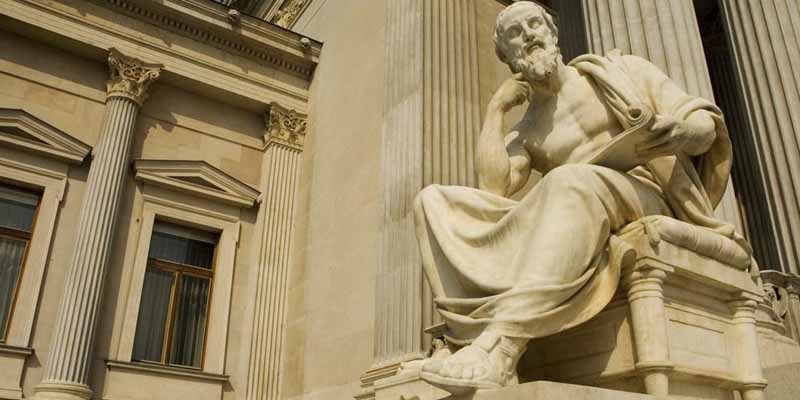 A faculty of philosophers
Our faculty are philosophers themselves and they will teach and mentor you as you consider some of the most thought-provoking issues of our or any time.
You'll explore:
Ethical systems
Moral concepts
Relationship between faith and reason
Distinguishing good reasoning
Role of religion in society
Relevance of philosophical issues in your own life
And much more!
For a closer look at our philosophy courses, visit the College Catalog.
A future in philosophy?
If teaching philosophy is your goal, you'll need to earn advanced degrees. A master's degree is required to teach at a community college and a Ph.D. is required to teach at the university level.
And credits earned in our philosophy courses will transfer to four-year colleges and universities.