Behind the counter
As a pharmacy technician, you'll be responsible for the behind-the-counter tasks necessary for a retail or hospital pharmacy to run smoothly and efficiently.
You'll assist pharmacists in filling prescriptions, file patient and insurance data electronically, print out prescription labels and respond to the needs of pharmacy customers.
You'll be a valued member of the pharmacy team and serve as a liaison between the patient/customer and pharmacist.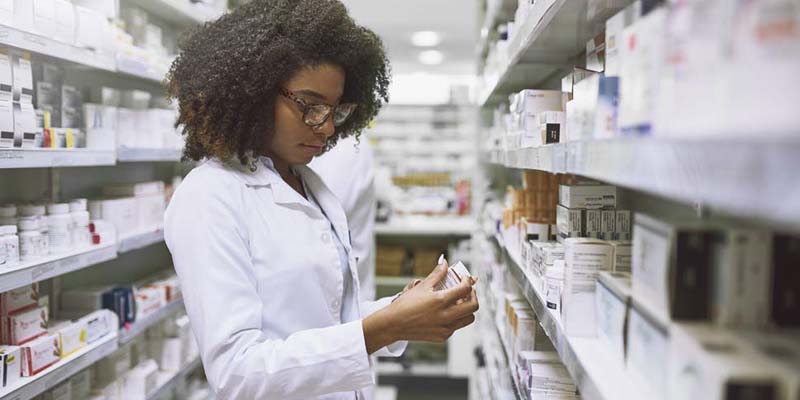 Six months to employment
Our program is taught by professional pharmacy techs and pharmacists, who'll make sure you complete the program well-skilled in pharmacy procedures.
Our program can be completed in six months, includes a non-paid internship at a local pharmacy and prepares you to take the Pharmacy Technician Certification Exam.
And because it's a Workforce and Continuing Education (WCE) program, you don't have to apply for admission.
You'll learn:
Drug classifications
Dosage calculation
Drug distribution
How to read a prescription
Error-prevention techniques
And much more!
To learn more about the program and to register, visit the WCE Catalog.
Interested in earning a wage and on-the-job experience? Apprenticeships are now available!
A pharmacy is waiting
Like most careers in health care, there is a high demand for pharmacy technicians in both retail stores and hospitals.
Use this handy tool to see what's available locally and what the average salaries are.
And if your internship doesn't lead to a permanent position, our Career Services team can help you with the job search and interview preparation, including putting together a pharmacist-ready resume.