Pastries that please
Who can resist a four-layer-high Black Forest torte studded with cherries or a golden-brown loaf of sourdough bread still warm from the oven?
The pastry arts are as appealing to our eyes as they are to our taste buds, making it a great job if you like to make people smile.
In our program, you'll learn the techniques, Old World and modern-day, for turning out sweet and savory sensations sure to please a crowd.
For a look at all the courses in our program, consult the course list.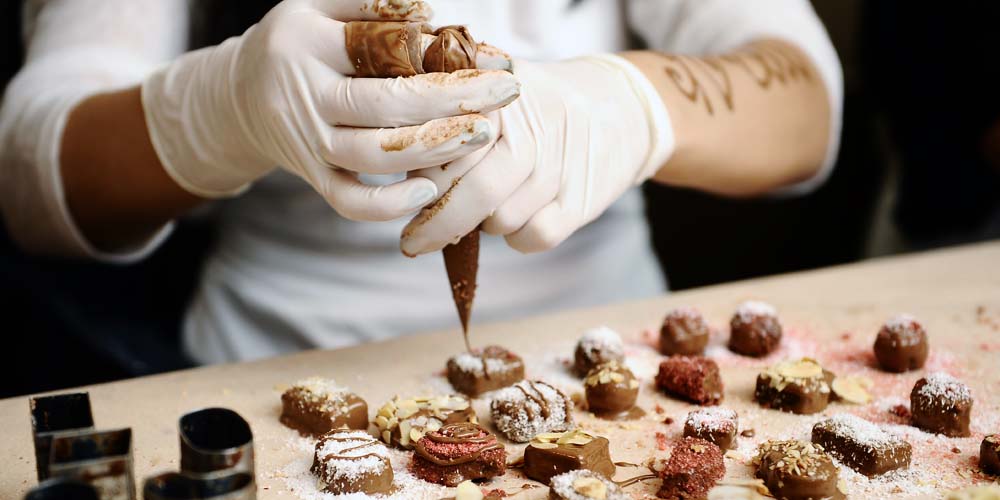 Chef-run instruction
Our faculty are certified chefs who have headed up restaurant kitchens, with most holding degrees from the Culinary Institute of America in New York.
They'll teach you, mentor you, and help you find internships and/or jobs through their personal connections with local chefs.
Courses include:
Pastry Arts
Chocolate Creations
Wedding Cakes
Centerpieces
Plated Desserts
Artisan and Special Breads
And many more!
Ready to roll out the dough?
Contact one of our program advisors to learn more about our program:
Bakery, restaurant or catering
You'll have several options once you earn either a certificate or associate degree in our program.
You may even decide to open your own business as some of our grads have!
Use this handy tool to see what positions are available locally and what you can expect to earn.
After you complete our program, our
Career Services
team can help you with the job search and interview preparation, including creating a pastry-perfect resume.