First-line in health care
The first health care professional most patients see at their doctor's office or other health care facility is a medical assistant.
They schedule appointments, record health insurance information, take vitals and draw blood.
They are a valued part of a health care team that includes physicians, physician assistants, nurses and nurse practioners.  
And our program prepares you for the certification exam required to join the team.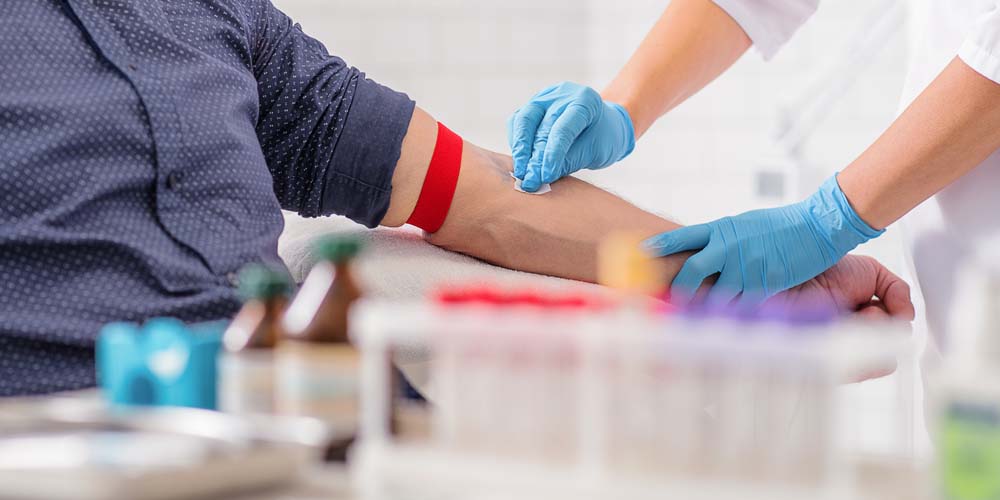 Competent, compassionate care
In our program, you'll learn from faculty with extensive health care experience. They'll teach you how to attend to patients competently and compassionately. 
You'll learn about:
Anatomy & physiology
Medical office procedures
Insurance forms
Diagnostic procedures
Laboratory procedures
Pharmaceuticals
Phlebotomy
Nutrition
Medical business practices
For a list of courses and their descriptions, consult the College Catalog.
We'll prepare you for certification!
In our program, you'll earn an associate of applied science degree and prepare to take the certification exam to become a Certified Medical Assistant.
And our credits transfer if you want to earn a bachelor's degree in a related field.
With your degree and certification, you'll be qualified for a medical assistant position in a doctor's office or other health care facility.
And there are plenty of openings locally! Use this handy tool to look at the positions and what they pay.
After you complete the program, our Career Services team is here to help you with the job search and interview preparation, including preparing your resume.
Additional Information
The goal of the Health and Public Services Division is to prepare every student to think critically and practice competently and compassionately in rapidly changing environments. All efforts are designed to build knowledge, enhance practical skills, and promote patient and the population's safety. Furthermore, the program is designed to foster professional integrity and ultimately improve the health outcomes and protection of patients, families, and communities across the continuum of care and practice. Students must possess certain functional abilities, essential for the delivery of safe, effective clinical care and protection of the public during clinical and internship training activities in the field. Therefore, the faculty has determined that certain technical standards are required for admission to, progression in, and graduation from the Health and Public Services (HPS) programs.
In addition to classroom learning, clinical and internship learning occurs throughout the HPS programs and involves considerations (such as patient and population safety and clinical and internship facility safety) that are not present in classroom accommodations. Applicants or students interested in HPS programs who seek accommodations prior to or immediately after enrolling in the college are highly encouraged to also request an assessment of the types of reasonable accommodations needed for the clinical and or internship components of the program.
An individual must be able to independently, with or without reasonable accommodation, meet the following technical standards of general abilities: (1) observation; (2) communication; (3) motor skills; (4) intellectual, conceptual, and quantitative abilities; (5) essential behavioral and social attributes; and (6) ability to manage stressful situations. Individuals unable to meet these technical standards, with or without reasonable accommodation will not be able to complete the programs and are counseled to pursue alternative careers.
SPECIAL SERVICES STATEMENT: Students may individually discuss the essential functions and technical standards with a college counselor from our Special Services department. In compliance with Section 504 of the Rehabilitation Act of 1973 and the American Disability Act of 1991, academic accommodations may be provided to students who have a documented disability.
For further information, visit Special Services.
| Date | Retention | Job Placement | Exam Passage |
| --- | --- | --- | --- |
| 2019 | 67.86% | 68.97% | 80% |