Adding the "wow" factor
You've probably taken many photos in your life and have already developed some basic photographer skills. And if you've practiced enough, you likely have some good photos to show for it.  
But photography requires more than a good eye and steady hand. After an image is captured, there's still work to be done. 
In our program, you'll acquire the skills to take the best shot and add the "wow" after the fact using both digital and 35mm techniques.
For a look at all the courses in our program, consult the course list.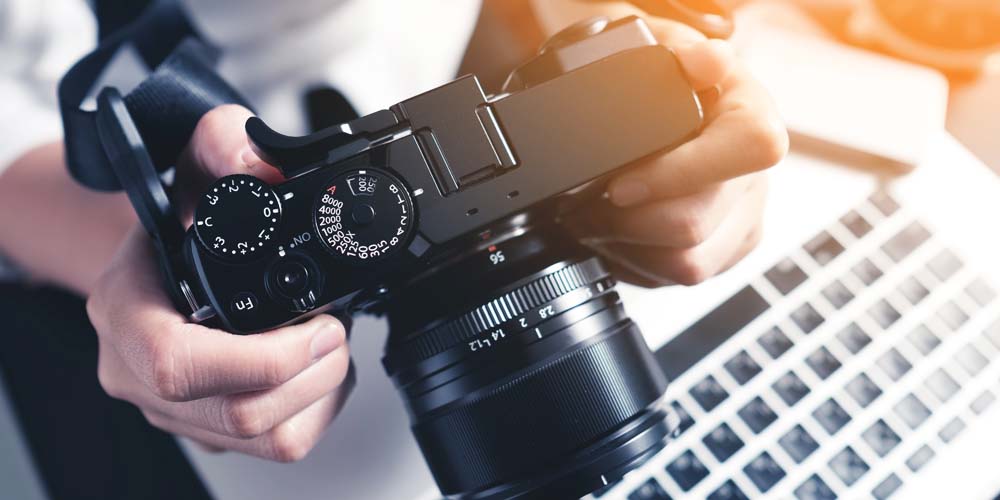 A faculty of photographers
Our faculty are all photographers, possessing an insider's knowledge of what it takes to make it professionally.
They'll serve as mentor as well as teacher and will take a personal interest in your progress as you build a portfolio that includes portraiture, composite images, timed exposures, display advertising, landscapes and cityscapes.
You'll learn about:
Camera operations (digital and 35mm)
Exposure control
Composition
Image processing and printing
Photoshop software
Photojournalism
Commercial photography
Ready to take the shot?
Professor Bill Soule Jr. is our program advisor and he can help you get started. Contact him at 586.498.4196.
Camera ready
Whether you plan to earn a certificate or associate degree in our program, you'll be ready to launch your career as a professional photographer when you finish your core courses.
And the credits transfer if you want to earn a bachelor's degree!
Use this handy tool to see what positions are available locally and what they pay.
When you're ready, our Career Services team is here to help with both job search and interview preparation, including developing a resume that complements your portfolio.