Digital and traditional
While digital images have transformed graphic design in a dynamic way, hand-rendered illustration still plays a vital role.
In our program, you'll be provided with the time and space to master both as you learn the tools, techniques and visual tricks used by professional illustrators.
You'll develop your portfolio throughout our program. And afterwards, you'll impress prospective employers with how you can confidently create in both freehand and digital!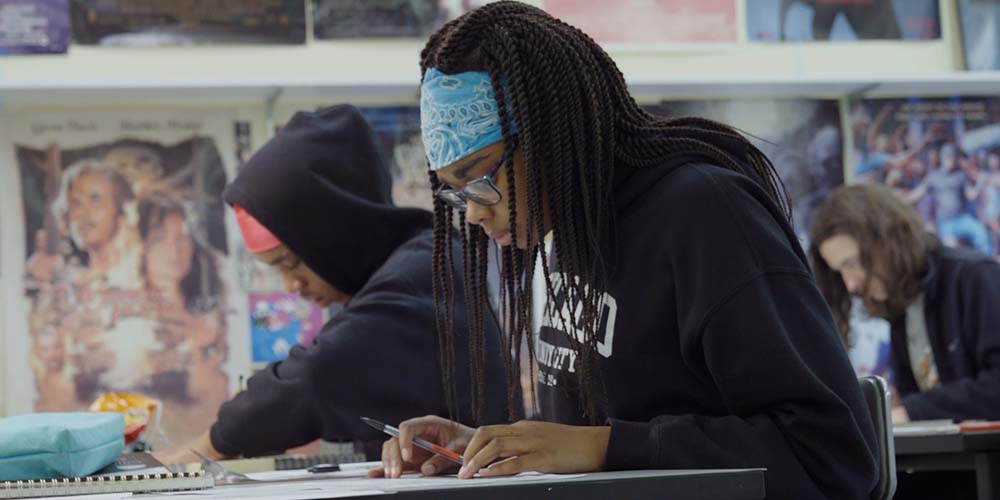 A faculty of illustrators
Our faculty are all talented illustrators, including the program advisor who's contributed substantial work to the Star Wars franchise.
They'll teach you about:
Drawing
Composition
Perspective
Layout
Type evolution
Software applications
Image creation and manipulation
And much more!
For a list of courses and their descriptions, visit the College Catalog.
Ready to take pencil to sketchpad?
Professor Matt Busch is our program advisor and he'd be glad to help you get started. Call him at 586.445.7435.
Industry-ready skills
Earning either a certificate or associate degree in our program will give you the credentials you need to get your first job in the industry.  Earning a bachelor's degree, will increase your opportunities for career advancement.
And the credits you earn in our program will easily transfer.
Use this handy tool to explore positions available locally and what they pay.
When you're ready, our Career Services team is here to help with the job search and interview preparation, including developing a resume to complement your portfolio.