It all adds up
There are few careers or college majors that don't require you to have at least a basic understanding of math, which is what you'll gain in our introductory courses.
If you're already grounded in the fundamentals and plan to major in math at a four-year college or university, we also offer the advanced courses you need.
And you'll have no problem transferring the credits you earn at our lower tuition rate, saving you up to $20,000 on a four-year degree.
For a look at all the courses in our program, consult the course list.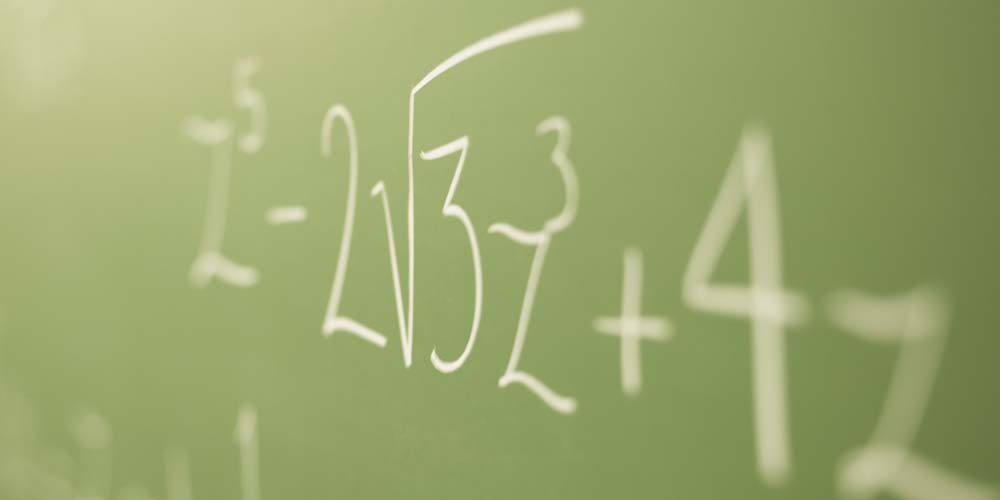 ---
Faculty keep things interesting
Many of our math courses may be taken online, and all are taught by faculty who want you to love math as much they do.
They'll make connections between math and everyday life that keep their instruction lively and students interested, regardless of whether you're majoring in math or not.
Our math courses include:
Fundamentals of Mathematics
Beginning Algebra
Everyday Math
Mathematics for Education 1 & 2
Statistics
Finite Mathematics
Precalculus 1-2: College Algebra & Trigonometry
Analytic Geometry & Calculus 1-3
Differential Equations
And more!
Career options
With an associate degree in mathematics, you'll be qualified for positions that include account manager, bank teller, accounting clerk and auditing clerk.
When you're ready to graduate, our Career Services team can help you with the job search and interview process, including preparing a resume.
If you're interested in other math-related careers, including statistics, teaching or engineering, you'll need to earn a bachelor's and, possibly, a master's degree.
Additional Information
To better ensure student success, students are required to meet certain minimum requirements to register for mathematics courses at Macomb.
Students can meet those minimum requirements in a variety of ways:
Take the Macomb mathematics placement test. Test results will indicate which classes a student should consider for their first mathematics course at Macomb.
Provide the results of an ACCUPLACER or COMPASS mathematics placement test taken at another institution.
Successfully complete (usually with a grade of C or better) or currently be enrolled in a prerequisite course.
Provide proof of successfully completing (grade of C or better) or currently be enrolled in a college mathematics course that is equivalent to a prerequisite course.
Complete an Advanced Placement (AP) mathematics course in high school and receive a score of 3 or better on the AP test.
Score 24 or better in mathematics on the ACT.
Score 610 or better in mathematics on the SAT.
Test and reach an acceptable score on the College-Level Examination Program (CLEP) mathematics test.