Smooth sailing
As a marine maintenance technician, you won't have to tread water to find work.
Macomb County, home to Boat Town U.S.A., has more marinas per square mile than any other county in Michigan!
And they employ skilled technicians to maintain and repair yachts and cabin cruisers, houseboats and catamarans, ski boats and personal watercraft, and just about any other pleasure boat that sails the Great Lakes.
And what's more, they're hiring!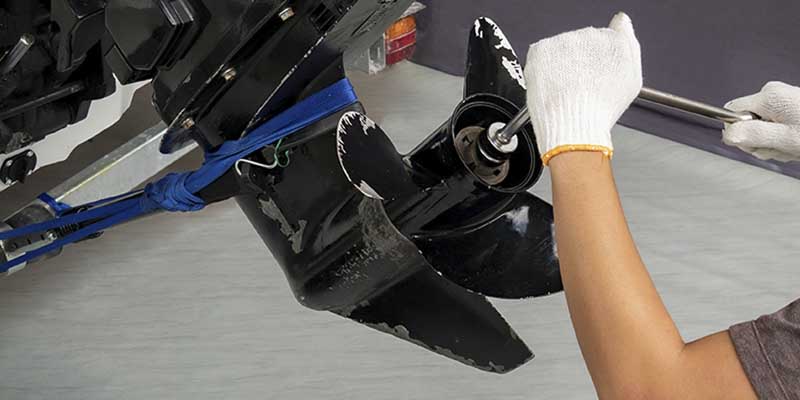 Complete your training in 7 weeks
Our program, taught by marine maintenance technicians, is the only one like it in southeast Michigan, and because it's a Workforce and Continuing Education (WCE) program, no application is required.
Developed in collaboration with the American Boat and Yacht Council, the Michigan Boating Industries Association and local marinas, our program will prepare you for a job as a marine maintenance technician in just seven weeks!
And that includes OSHA's 10-hour Maritime Safety training.
You'll learn about:
Engines and propulsion systems
Plumbing and electrical wiring
Hydraulics and rigging
Blueprint reading
Marine carpentry
Customer service
For a closer look at our program, visit the WCE Catalog.
Ready to hop aboard?
Contact Workforce and Continuing Education at 586.498.4100 to learn what your future could hold as a marine maintenance technician.
A shoreline full of opportunity
With more than 3,822 miles of shoreline and the second highest number of registered boats in the country, Michigan offers plenty of career opportunities for marine maintenance technicians.
Use the handy tool provided to explore positions available locally and the average salary you can expect.
And if you haven't been recruited by a marina right out of class, our Career Services team is here to help with the job search and interview preparation, including developing a seaworthy resume.