Protect and Serve
There are few careers that equal law enforcement when it comes to fulfilling an individual's call of duty to society.
You've obviously heard that call and are ready to prepare for one of the most essential and valued positions in a community as an officer dedicated to protect and serve.
Becoming a police officer or sheriff's deputy will likely be one of the proudest moments of your life, and we can help make it happen.
For a look at all the courses in our program, consult the course list.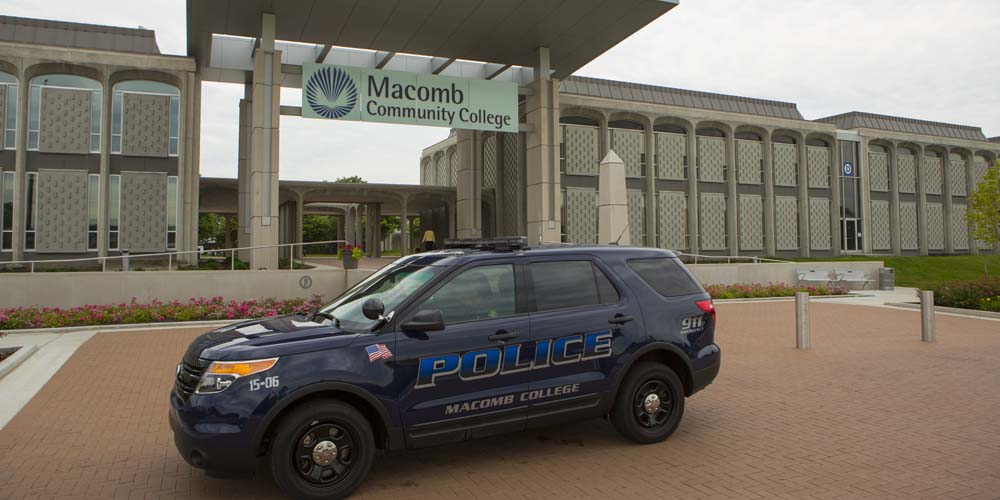 Law enforcement faculty
Our program is taught by current or retired law enforcement professionals, who will share from their experiences as they teach you about:
Criminal law
Juvenile issues
Evidence gathering
Criminal investigation
Loss prevention
Terrorism
Computer-related crime
Laboratory techniques
And much more! 
Credits earned in our program transfer to four-year colleges and universities if you decided to earn a bachelor's degree, which is often required for leadership positions within a department.
Ready to join roll call?
To get started, contact our program advisor: Professor Samantha Bowlin, 586.286.2159.
Career-ready
There is a shortage of police officers across the country so you can expect to begin interviewing with police departments and other law enforcement agencies not long after you graduate.
Where you decide to be sworn in will largely be up to you.
Departments, in fact, send recruiters to our upper-level law enforcement classes in search or new officers.
Use this handy tool to see the positions available locally and the salary you can expect.
And if you do need assistance finding your first post, our
Career Services
team is here to help.
Additional Information
The goal of the Health and Public Services Division is to prepare every student to think critically and practice competently and compassionately in rapidly changing environments. All efforts are designed to build knowledge, enhance practical skills, and promote patient and the population's safety. Furthermore, the program is designed to foster professional integrity and ultimately improve the health outcomes and protection of patients, families, and communities across the continuum of care and practice. Students must possess certain functional abilities, essential for the delivery of safe, effective clinical care and protection of the public during clinical and internship training activities in the field. Therefore, the faculty has determined that certain technical standards are required for admission to, progression in, and graduation from the Health and Public Services (HPS) programs.
In addition to classroom learning, clinical and internship learning occurs throughout the HPS programs and involves considerations (such as patient and population safety and clinical and internship facility safety) that are not present in classroom accommodations. Applicants or students interested in HPS programs who seek accommodations prior to or immediately after enrolling in the college are highly encouraged to also request an assessment of the types of reasonable accommodations needed for the clinical and or internship components of the program.
An individual must be able to independently, with or without reasonable accommodation, meet the following technical standards of general abilities: (1) observation; (2) communication; (3) motor skills; (4) intellectual, conceptual, and quantitative abilities; (5) essential behavioral and social attributes; and (6) ability to manage stressful situations. Individuals unable to meet these technical standards, with or without reasonable accommodation will not be able to complete the programs and are counseled to pursue alternative careers.
SPECIAL SERVICES STATEMENT: Students may individually discuss the essential functions and technical standards with a college counselor from our Special Services department. In compliance with Section 504 of the Rehabilitation Act of 1973 and the American Disability Act of 1991, academic accommodations may be provided to students who have a documented disability.
For further information, visit Special Services.