A science-based career
Want a career that gives you a sense of purpose and the opportunity to use your analytical skills? Prefer working in a controlled environment with people who, like you, are drawn to scientific research?
As a laboratory assistant, you'll realize all that and more!
Your work will provide physicians with the results they need to make a diagnosis, prescribe treatment and better care for a patient. 
Your "office" will be a scientific laboratory where you'll process blood and other specimens for testing, working with laboratory and x-ray technicians.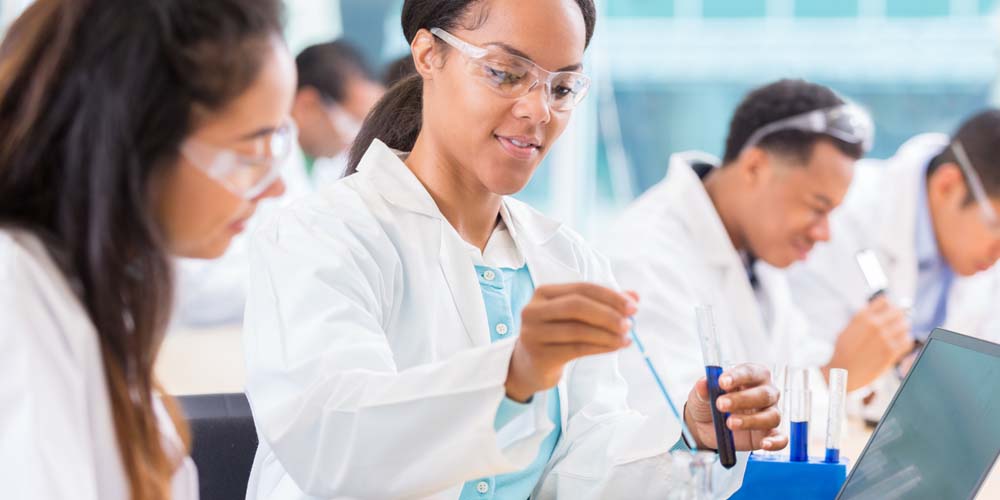 Six months until employment!
Our faculty are familiar with the laboratory setting and will share their experience with you as you learn about:
Medical terminology
Specimen collection and processing
Analysis preparation
Cataloging and documentation
Laboratory safety procedures
Our program includes an 80-hour unpaid internship, ensuring that you'll be ready for immediate employment after completing all the requirements in just six months.
And because it's a Workforce and Continuing Education program, no application is required. All you have to do is register.
For a closer look at our program, consult the WCE Catalog.
Interested in earning a wage and on-the-job experience? Apprenticeships are now available!
Ready to register?
The staff of our Center for Health Care Careers is ready to help. Contact them at
586.226.4807
to get started.
High-demand skills
The health care industry is booming and there's always demand for skilled laboratory assistants. The certificate you earn in our program is the credential that'll open the laboratory door.
Use the handy tool below to see local job opportunities and the average salary you can expect.
Once you complete the program, our Career Services team will help you with the job search and interview preparation, including polishing up your resume.