A global view
The world is much quicker to navigate than it was for European explorers searching for new trade routes.
Today, much trade takes place over the internet, and retail shelves are dependent upon a global supply chain.
Consider that China manufactures more than 50 percent of all industrial goods. Latin America accounts for the year-round availability of fresh fruits and vegetables in cold climates. Botswana and Russia lead the world in the production of diamonds. And the list goes on.
You'll have easier sailing in just about any career, and life in general, when you have an understanding of the world outside of your own.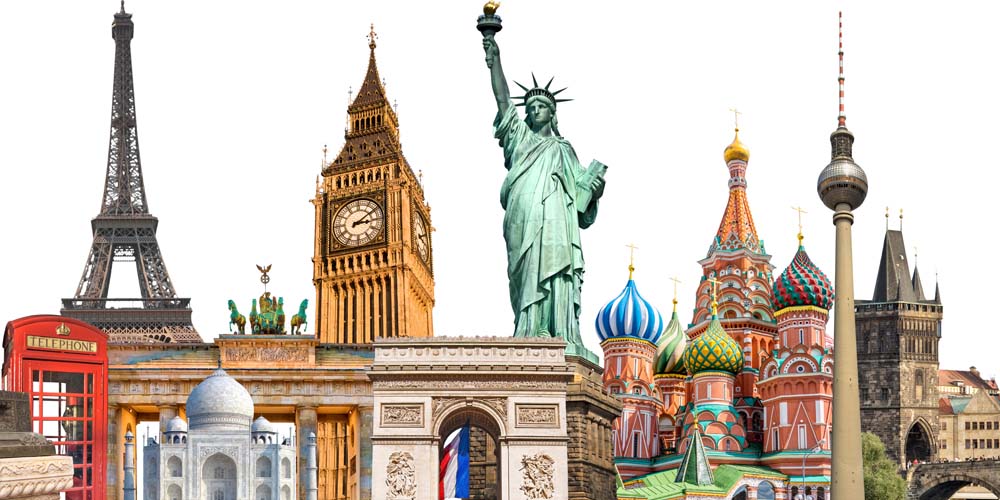 Culturally attuned
Did you know that in Japan, eating food while walking in a public space is frowned upon? In Dubai, holding hands with your girlfriend or boyfriend might get you more than dirty looks. 
Understanding another culture is a way to show your respect. And receive respect in return.
Let our well-traveled faculty help you become more culturally attuned in courses that span four continents:
Introduction to Latin America
Introduction to Russia & Eastern Europe
Introduction to Japan
Introduction to Chinese Civilization
Introduction to Africa
Introduction to the Middle East
For a look at the course descriptions, consult the College Catalog.
No passport required
It's a new world where Brazil and Botswana are just a video conference call away and a contract can "fly" from Tokyo to New York in the time it takes you to hit "send."   
A knowledge of other countries and their cultures will be useful in most fields, including business, information technology, marketing and public relations.
And if you intend to transfer and earn a bachelor's degree, credits earned in our courses transfer easily – no passport required!
A click away from knowing more
Our associate deans can tell you more about international studies and how these courses can fit into your college and career plans. Contact one of them at
AandS.center@macomb.edu
or
AandS.south@macomb.edu
.