The "go to" in IT
Design. Program. Manage. Network. As an IT Professional, you'll do it all.
While other members of your IT team may specialize in one area or another, you'll be the one connecting it all with the big picture in mind.
From websites and databases to internet protocols and Hypertext Markup Language (HTML), you'll be the IT person that your colleagues turn to for answers and assistance.
In other words, you'll be the highest in demand in a high-demand field!
For a look at all the courses in our program, consult the course list.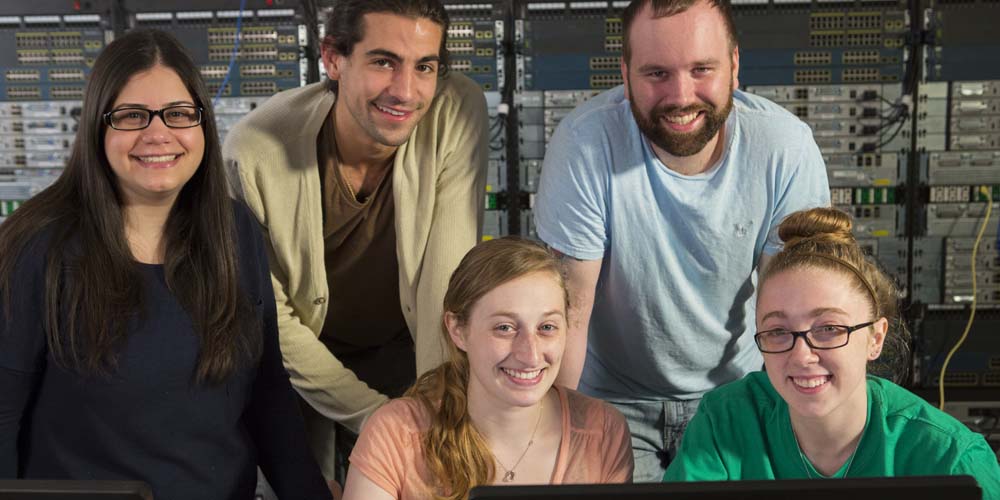 A flash drive worth of experience
All the faculty in our program have practical experience as IT professionals. From them, you'll expertly learn about:
Windows-based applications
Web design and programming
Networking
Structured Query Language (SQL)
Extensible Markup Language (XML)
HTML for web page development
JavaScript for interactivity
And much more!
Your "go to" professor
Professor Robert Banta will be your advisor in this program. Contact him with any questions you may have at
bantar@macomb.edu
.
High demand = top salary
Earn a certificate to join the IT workforce immediately and/or continue and earn an associate degree for greater advancement opportunities in your career.
And credits earned in our courses easily transfer if you decide to earn a bachelor's degree.
With any of our credentials, you'll have plenty of positions to choose from! Use the handy tool below to see for yourself. And, as with any IT position, salaries are well above what most others earning associate degrees make.