Spotting the cracks
When buying a new home, we might be able to convince ourselves that fresh paint and a new pair of curtains is all it needs. Home inspectors, however, aren't so easily persuaded.
From wet crawl spaces to missing roof shingles, leaky pipes to cracks in the foundation, they spot the signs that a house or condo needs a lot more than a cosmetic fix.
As a home inspector, you'll be helping new homeowners avoid buyer's remorse, or worse. It's a job they'll thank you for.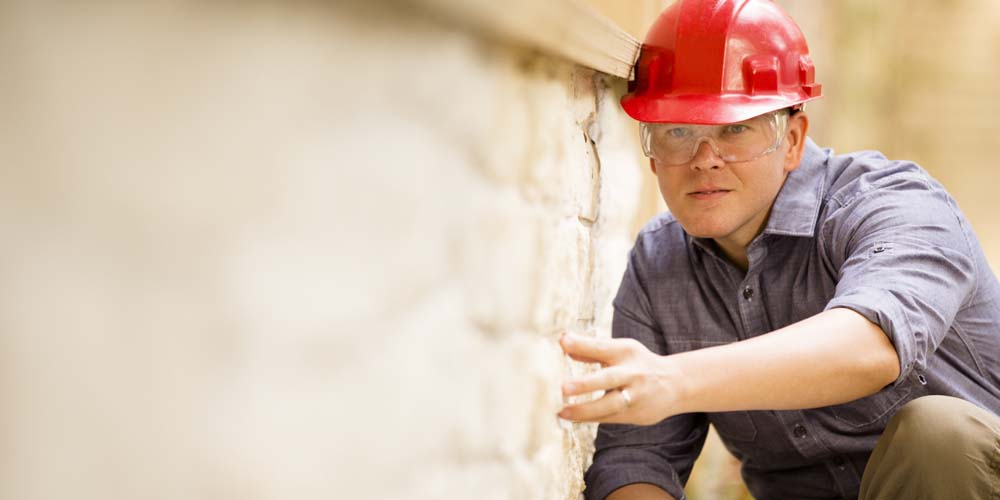 Earn your certificate in six months!
Our program is offered through our Workforce and Continuing Education department so you don't have to apply, and you can complete your training in just six months!
You'll learn from professional home inspectors, who'll teach you how to:
Assemble a toolkit
Conduct a home inspection
Identify structural issues
Document findings
Start your own home inspection business
Become a private contractor
Upon completion of our program, you'll receive a certificate that tells homebuyers and real estate agents that you're skilled in conducting the inspections that will save them both a lot of possible grief.
Then, you can either join an existing home inspection team, Career Services can help you with the job search, or open up your own business with an assist from our Center for Innovation and Entrepreneurship.
Take a look below at positions available and the salaries you can expect.