Messages from the past
They may not be as visually relatable as Viking ships, African masks or Medieval swords, but rocks and minerals are treasures from the past all the same.
Within their fractures and fissures, fossils and faults are messages about the history of our earth that say as much about the present and future as they do about the past.  
If you're curious about how our earth speaks to us through landslides, earthquakes, volcanic eruptions and other natural disasters, these courses will serve as your translator.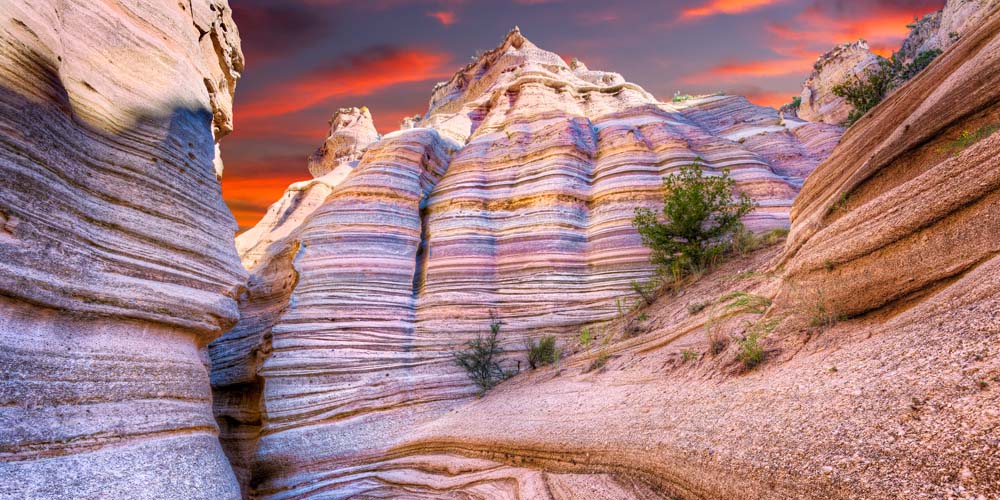 Examine rocks and minerals close up
Most of our geology courses include both lecture and laboratory, giving you the opportunity to see through the eyes of geologists as you explore the geological history of the earth.
And our faculty won't be teaching from just from the textbook. They conduct geological field work themselves and, if you're lucky, they might take you on a field trip!
From their experiences, you'll learn about:
Formation and identification of rocks and minerals
Geological investigation
Hydrogeology
Surface processes
Theory of plate tectonics
For a complete description of the courses we offer, refer to the College Catalog.
A career as a geologist?
There's no mountain to climb (unless you want to), but you'll need more education for a career as a geologist. Jobs in the oil, mining environmental services and government agencies require a bachelor's degree in geology. Research and all college/university teaching positions require a master's or doctorate degree.
You'll have no problem transferring the credits you earn at Macomb, which are accepted at most public colleges and universities in Michigan.
Ready to rock?
Contact one of our associate deans at :