Places and people
Real estate is not the only arena where location means everything.
Have you lived in the mountains? By a lake? Warm climate or cold? Near a major freeway or on a rural route?  In the path of tropical breezes, arctic blasts or sandstorms?
In our geography courses, you'll explore not only the physical properties of regions, but the impact place has on people and how they conduct their lives.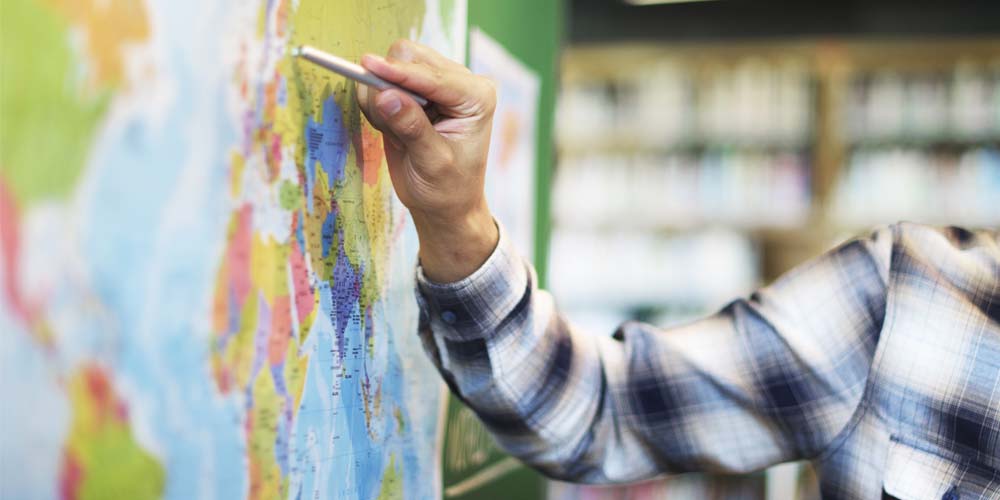 More than latitude and longitude
Migratory patterns and population distribution are as telling as landmass and sea level when painting a picture of a geographic area.
You might even be amazed when you discover the role geography plays in the development of economic, cultural and political systems.  
Your look at geography will include:
Atmosphere, hydrosphere, lithosphere and biosphere
Landforms and topography
Patterns of human activities
Michigan and the Great Lakes
World regions
For course titles and descriptions, visit the
College Catalog
.
Geography as a career
While you'll need at least a master's degree to become a geographer, a bachelor's degree in the field will open doors in:
Urban planning/community development
Cartography (mapmaking)
Environmental management
Teaching
Geographic Information Systems Specialist (GIS)
If you do have your eye on a geography-related career, credits earned in our geography courses transfer to most four-year colleges and universities.
Want a bigger picture?
For more information, contact one of our associate deans at: 586.286.2140, Center Campus 586.498.4124, South Campus.