A savvy start
We combine accounting, management and marketing with a touch of computer technology to provide you with the skills most valued in the business sector.
General business is what lays the foundation for company growth, gives wings to entrepreneurs, generates spreadsheets for the boardroom and anchors a product or service in the marketplace.
If you want a career that gets results, you've come to the right place!
For a look at all the courses in our program, consult the course list.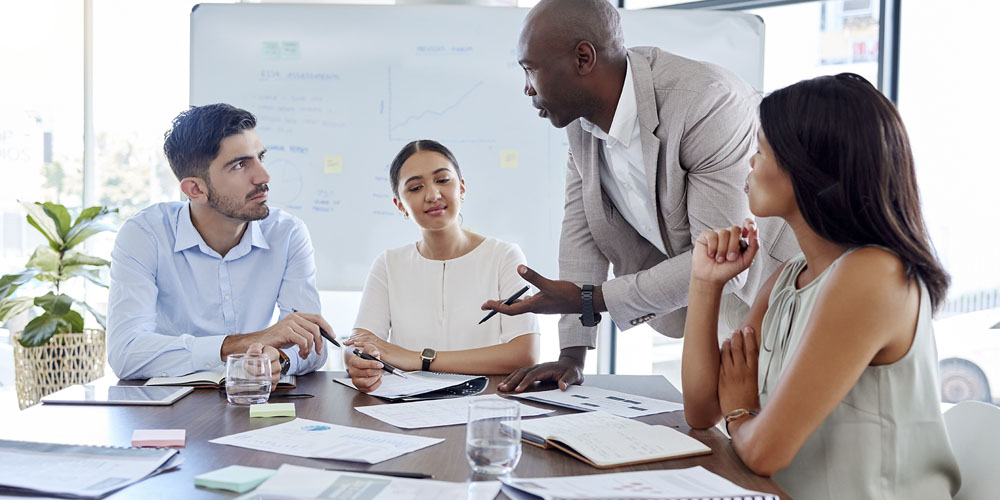 Wall Street or Madison Avenue?
It's all a question of where you want your career to lead.
More interested in management than marketing? Have your mind set on joining a large corporation? Rather go it alone with your own company? Hope to go international?
Our program gives you the freedom to follow your own path toward a business career, and you can take all your business classes online!   
You'll learn about: 
Accounting
Business law
Global supply chain
Management
Marketing
Retailing
And much more!
If you're not ready to commit to an associate degree program, our Workforce and Continuing Education Department offers short-term certificate programs in business that you can complete in six months or less.
For the entrepreneur
If launching your own company is on your agenda, our Center for Innovation and Entrepreneurship (CIE) on Center Campus has expert guidance to help you get started. 
A unique endeavor for a community college, our CIE can help you use what you're learning in the classroom to develop your own business plan, find investors, identify competitors, understand your market and much more!
Skills and credits that travel well
With an associate of business administration degree, you'll have several job options available after you graduate.
Use the tool below to see a complete list and the salaries that they pay.
Earning a bachelor's degree in business will increase both your options and your salary, which is why our program is designed to transfer to public and private four-year colleges and universities.
If you need help with the job search and/or developing a resume and preparing for job interviews, our Career Services is just a click away.