Sentimental displays
Sentiments like "I'm sorry," "I'm thinking of you," or "I love you," are sometimes difficult to express in words. That's when flowers come in handy, communicating to others that we care - whether we're two minutes or two thousand miles away.
As a floral designer, you'll have a special role in your customers' lives. They'll turn to you for just the right arrangement to celebrate an anniversary, present to a five-year-old ballerina or comfort someone ailing or grieving.
As sentiments go, "It's beautiful!" will be the one you'll hear most often.
Get Started
Ask Admissions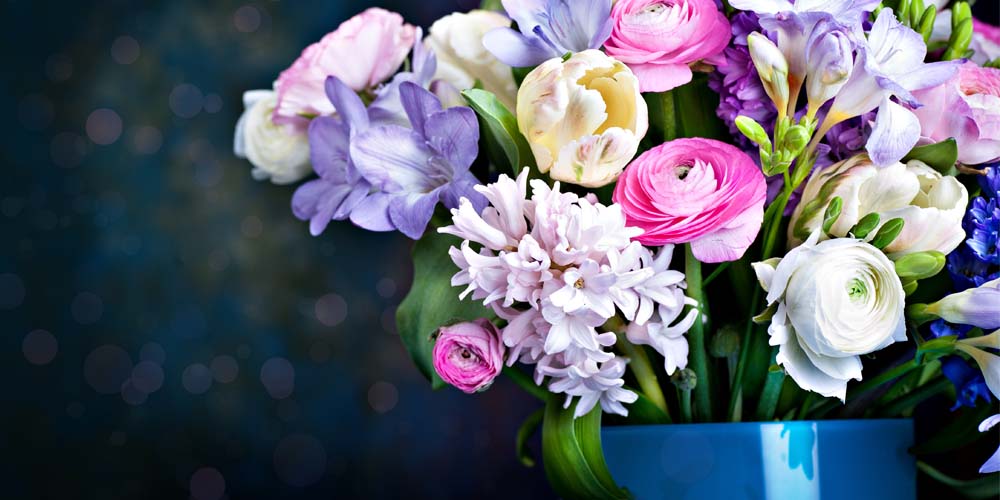 Artful arrangements
Instructors in our program are all floral designers themselves. They'll show you how to artfully arrange everything from corsages to cascading bouquets, while adding your own creative flourish to each design.
You'll learn about: 
Cutting and storing fresh flowers and plants
Design and arranging
Adding decorative elements (ribbons, bows, etc.)
Gluing techniques
What different flowers and colors symbolize
Because it's a Workforce and Continuing Education (WCE) program, you don't even have to apply!  For more specifics about the coursework, refer to the College Catalog.
All materials are included in the cost of each course and you'll receive a Floral Design Certificate if you complete them all.
Ready to smell the flowers?
Valerie Corbett, the program coordinator, can be reached at 586.498.4100 or corbettv@macomb.edu. She can answer any questions you have about our program. After all, she's one of its alumni!
Careers in bloom
After earning the certificate, or completing select courses, you could work for a local florist, open up your own flower shop or even work out of your home (if allowed by local zoning ordinances).
Or just create flower arrangements for your own enjoyment.
If you're looking for career opportunities, the handy tool below provides some useful details.