A career with heart
Not all exercises are created equal. Some are intended to strengthen your core or tighten your abs. Others attempt to build up biceps or whittle down waists.  
But exercise that addresses cardiopulmonary health as well as stress and weight management is the only type that improves an individual's quality of life.
Think about it. With a career in exercise science, you could actually be a lifesaver.
For a look at all the courses in our program, consult the course list.
Get Started
Ask Admissions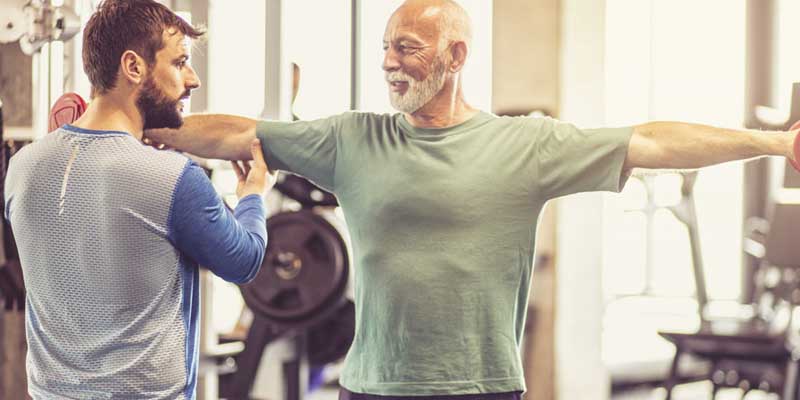 Seeing the whole person
Each of us has unique physical needs and challenges, and the same goes for anyone interested in incorporating exercise into their daily life.
Asthma or arthritis? Heart disease or diabetes? Depression or anxiety? 
Our faculty are wellness experts and they'll teach you how to see each person as a "whole" to better help them improve their health and fitness using a science-based approach.
You'll learn about:
Lifestyle choices
Cardio fitness
Strength training
Nutrition
Weight management
CPR/AED
Exercise physiology
Biomechanics
And much more!
Ready to step it up?
If you need more information about our program, contact the program advisor, Professor Paul Bondurant.
Marketable momentum
Our program offers you a two-tier approach to your career. Earn an Associate of Applied Science degree in Exercise Science and begin working as a personal trainer or group fitness instructor.
While at Macomb, you can also earn certifications in Health and Life Coaching, Personal Training and CPR/AED, all of which will make you more marketable in the fitness industry.
If you'd like to put more muscle into your career, transfer to a four-year college or university and earn a bachelor's degree in:
Exercise Science
Exercise Physiology
Kinesiology
Athletic Training
Physical Therapy
In our health-conscious society, job opportunities will only continue to grow. Check out what you can expect to earn using the handy tool below.
As either a student or an alum, Career Services is always here to assist you with your job search, including resume-writing and interview-preparation.