Room to grow
Crowding plants in too little soil is one of the biggest mistakes backyard gardeners make and one that's expertly avoided by horticulturalists.
Our faculty, all expert horticulturalists, will teach you how to plant in ways that maximize the investment you are making in your yard and possibly provide you with a future sideline or new career.
They'll show you how to:
Take the guesswork out of planting
Maintain sustainable growth through careful pruning
Calculate each plant's watering- and nutrient-needs based on soil type
Get Started
Ask Admissions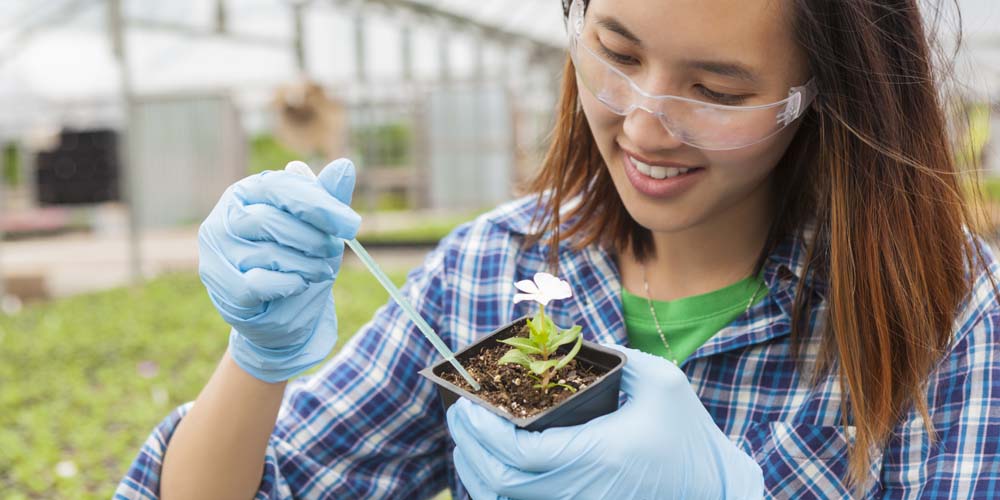 It's all in the groundwork
Because this is a Workforce and Continuing Education (WCE) Program, no application is required and you're invited to take any or all of the horticulture courses we offer:
Basic Horticulture/How to Grow Plants
Plant Health Care
Trees
Shrubs
Perennials and Groundcovers
Pruning Workshop
Turfgrass Management
Upon completion of these seven courses, all held conveniently in the evenings, you'll receive a WCE certificate of completion.
Pull up the College Catalog for a look at the complete course descriptions.
Have we planted a seed?
Great! Contact our program coordinator at 586.498.4100 or corbettv@macomb.edu for more information about our Environmental Horticulture program.
Turn pastime into full time
Landscaping and gardening jobs are growing like weeds! With a certificate in Environmental Horticulture you'll be qualified to turn other homeowners' lawns and gardens into a blossoming oasis of healthy and hardy plants, shrubs and trees.
For an idea of the jobs available and what they pay, refer to the handy tool below.
And if you need assistance starting out in a new line of work, our Career Services team is here to help you with the job search, resume-writing and interview preparation.
Just think, your "office" could soon be in the great outdoors!