Literary devices
It looks a lot different than it did in Shakespeare's time but using the English language in all its forms is still an attention getter, on the internet as well in libraries and bookstores.
If you're majoring in English, our program hits all the high points you'd expect. From Toni Morrison to William Shakespeare, composition to creative writing, and poetry to prose.
You can choose to concentrate your studies on either literature or writing. Either path will strengthen your critical thinking, analytical, research and literary skills.
For a look at all the courses in our program, consult the course list.
Get Started
Ask Admissions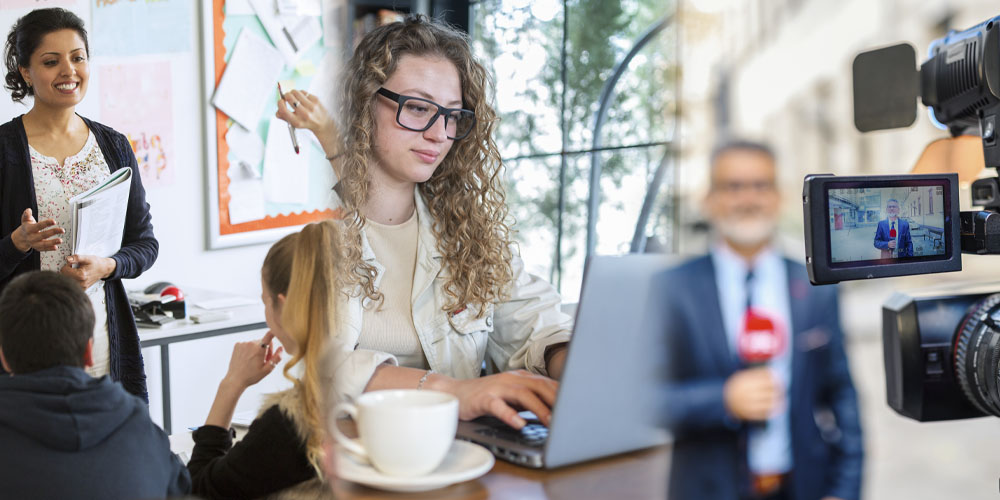 Our program's faculty were English majors themselves and share your passion for reading and writing.
They'll take you on an interesting journey through multiple ages and genres, exploring literary traditions and contemporary styles alike.
It's great preparation for a bachelor's degree program and/or a lifetime of good reading and writing.  
Courses cover:
Composition
Communications
Creative writing
Poetry
Prose fiction
African-American literature
American literature
British literature
Children's literature
Credits that transfer
Our program, which leads to an associate of arts degree, will prepare you for transfer to a bachelor's degree program in English or education.
Use this handy tool to see what positions you may qualify for with your associate and/or bachelor's degrees and the salaries you can expect.
If you need help finding a job, our Career Services team can provide you with job search and interview strategies, including developing your resume.