English for learning
Salam. Konnichiwa. Hola. Tungjatjeta. Ciao. Zdravo. Salut. Sannu. Marhaba. Hello!
Welcome to Macomb! We respect that your native language is an important part of your heritage and thank you for allowing us to be a part of your academic journey in America.
In our program, you will gain the language skills you need to be a successful learner at any American college or university:
Comfortable reading
Writing
Researching
Conversing in English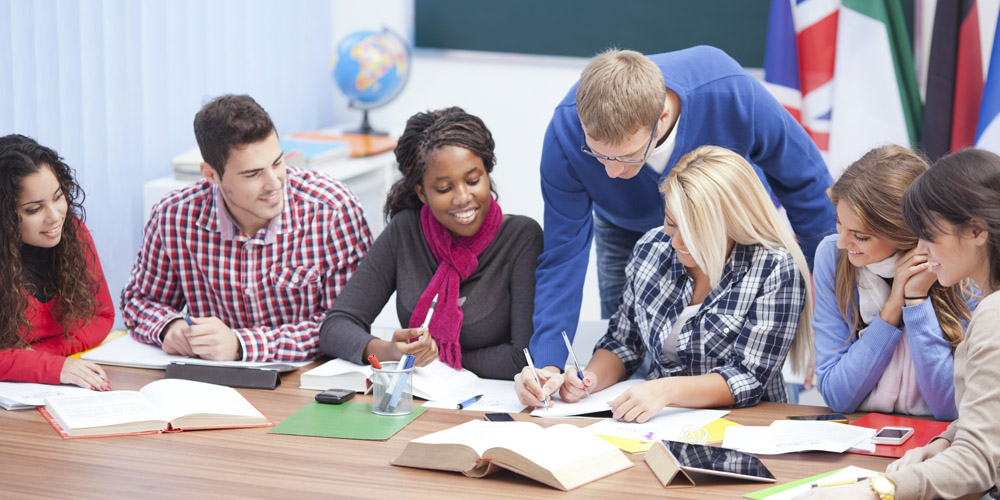 Skills for here or home
Many of our faculty are bilingual and those teaching in this program have received extensive training to help you learn the English language.
They will teach you how to:
Communicate your ideas
Read and understand literature
Conduct scholarly research
Confidently undertake college-/university-level assignments
And while important for your classroom studies in America, learning English can increase your employability both here and in your native country.
Placing you in the right program
We also offer English as a Second Language (ESL) courses through our Workforce and Continuing Education. 
ESL courses are for those just beginning to learn the English language and provide the basic skills necessary to communicate in the marketplace, at work or in social situations.
English for Academic Purposes courses are focused on communicating with faculty and other students in a college or university setting. 
An ESL placement test will determine which of the two programs you should enroll in first, with a counselor or advisor helping to guide you in the right direction.
Credits earned in our English for Academic Study courses may be applied to your degree and/or transfer requirements.