Where the buck stops
Economics. It certainly gets its fair share of attention from governors and presidents, media outlets and business moguls.
But if you're not an economics major, why should you study it?
For starters, economics is tied to shortages and surpluses of goods and services, housing costs and the value of the U.S. dollar abroad.     
Because of its far-reaching impact, most four-year colleges and universities require students to take an economics course.
So if you're planning on pursuing a bachelor's degree, our economics courses transfer and offer the least expensive option!
Get Started
Ask Admissions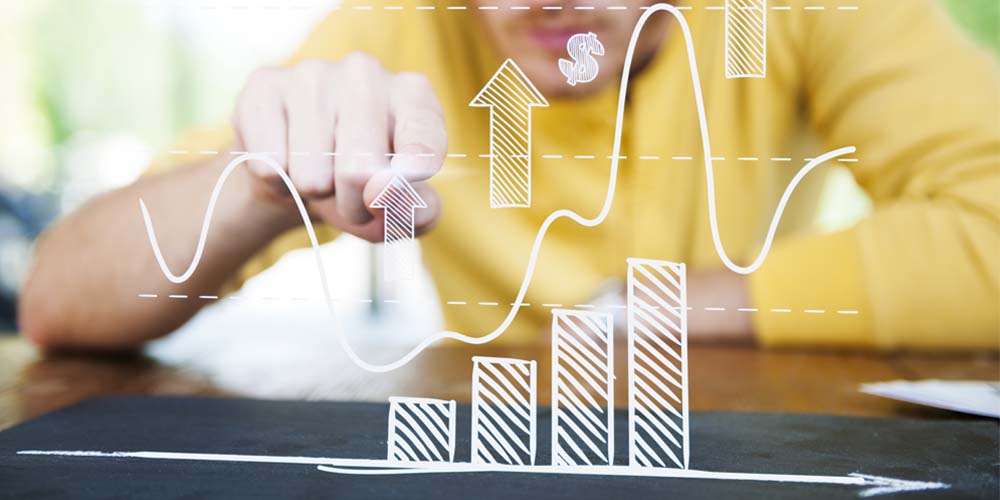 Micro, macro and more
In our courses, you'll learn the interrelationship between microeconomics (individuals and businesses) and macroeconomics (country and governments).
If you'd like to dive a little deeper, a course in International Economics will give you a wider perspective on trade and finance, and the relationship between domestic and international economies.
All good to know if you're planning on a career in business, or just about anything.
For course descriptions, visit the College Catalog.
Career forecast
If you want to earn a master's or doctoral degree and become an economist, you've chosen a career with a promising future.
The median annual salary for economists is $108,000, for which you'll be expected to analyze data and develop forecasts that will assist others in planning for the future.
As an economist, you may choose to work in government, private consulting, research and/or education.