Technically speaking
Whether it's a machine part, conveyor belt or plant layout, technical drawings contain the specifications that take any design from concept through completion.
With the skills you gain in our program, you'll work with industrial engineers, interpreting and illustrating their instructions into a step-by-step process for manufacturing.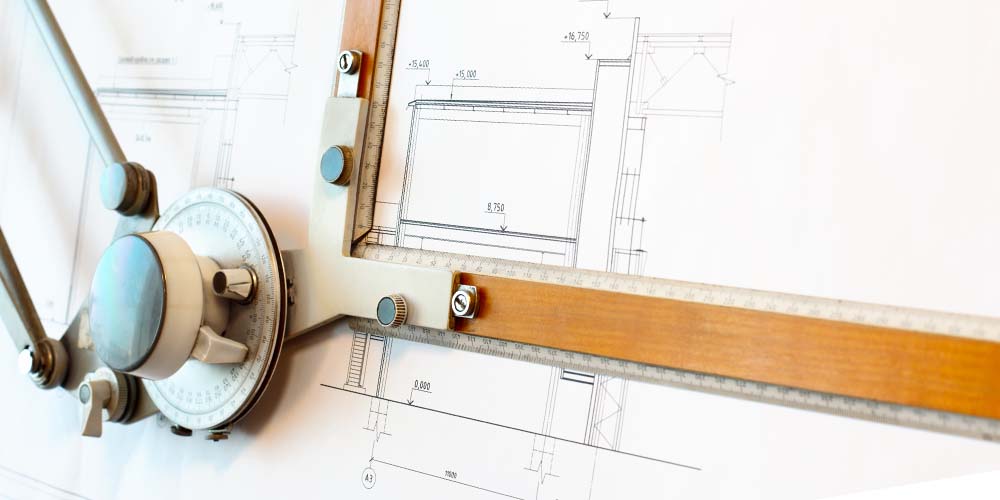 Faculty with industrial experience
The foundation for many of our Applied Technology programs, drafting and design courses are taught by faculty with experience in the field.
Courses include:
Machine Tool Blueprint Reading
Fundamentals of Descriptive Geometry
Drafting Essentials
Conventions and Symbols
Three-Dimensional Shape Interpretation
Geometric Dimensioning and Tolerancing Fundamentals
Structural Drawing
Conveyors
Plant Layout and Equipment
For a look at the course descriptions, visit the College Catalog.
Multiple opportunities in manufacturing
After completing your core courses, you'll be eligible for employment as an industrial drafter/designer, with career opportunities in all areas of manufacturing.
The credits you earn in our program can also be applied to an associate degree and will transfer into a bachelor's degree program if your sights are set on a managerial role in manufacturing.
When you're ready, our Career Services team is here to help with the job search, including preparing an employer-ready resume.
Ready to get started?
Professor Victoria Gordon is our program advisor and apprentice coordinator, and she can answer any questions you have about the program. Contact her at 586.445.7519.