How to surf across digital channels
Pop stars are out there. So, too, GM and your local sweet shoppe. 
It doesn't matter if your goal is to sell concert tickets, new cars or ice cream cones, a digital presence is more than nice, it's necessary.
But it's not enough to have a Twitter account or maintain a website. You have to use them, regularly and strategically, or your message will never see the light of a digital screen – be it on a laptop, tablet or mobile device.
Get Started
Ask Admissions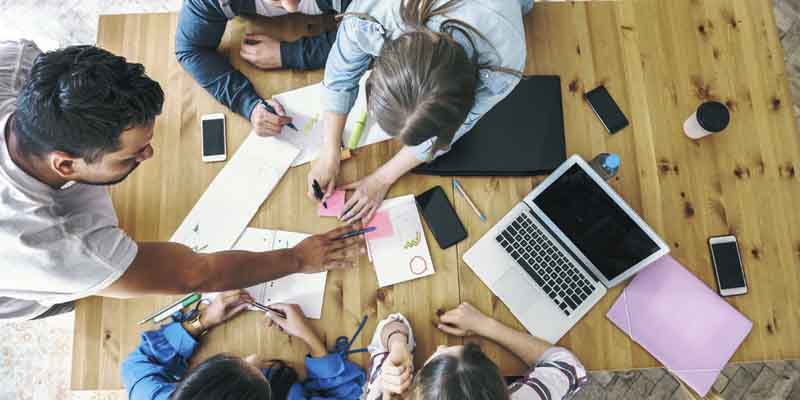 Shore up any digital gaps
We offer a variety of classes that can shore up any gaps in your digital playbook.
Finish them all and you'll receive a certificate of completion from our Workforce and Continuing Education department.
Or just take the course(s) you need to enhance your digital presence in the marketplace.
For a look at all the courses available, visit the College Catalog.
And because it's a Workforce and Continuing Education program, you don't have to apply. Just register for the classes you need!
Get acquainted with SEO
SEO stands for Search Engine Optimization and it's the game changer in digital marketing. In our SEO class, you'll learn how it can make your website stand out from the crowd.
From Pay-Per-Performance Marketing to Twitter for Business, all of the classes in our program are offered online and are taught by expert instructors with real-world experience in all aspects of digital marketing.
They know it, use it and can help turn it into an asset for your brand, whatever your product or service may be.
Land a new job
If you're looking to advance your career, mastering the use of digital channels will make you more marketable in such fields as public relations, sales, advertising and marketing.
Use the handy tool below to see where your Digital Marketing Certificate could lead.
And if you want to take your new skills to a new job, Career Services is here to help.