Modern handiwork
Anyone who has ever had a Lego® set – child or adult – knows that building something with your own hands is as thrilling as taking the glass elevator to the top of Detroit's Renaissance Center.  
And it gets even better in the real world! Where you share in the experience with a likeminded team of tradespeople: surveyors, architects, bricklayers, carpenters, plumbers, electricians and the list goes on.  
Then seeing the landscape or skyline forever changed by your teams' handiwork.
But the great thing about construction management is that there's always another project just around the corner that promises to be as thrilling as the last.
For a look at all the courses in our program, consult the course list.
Get Started
Ask Admissions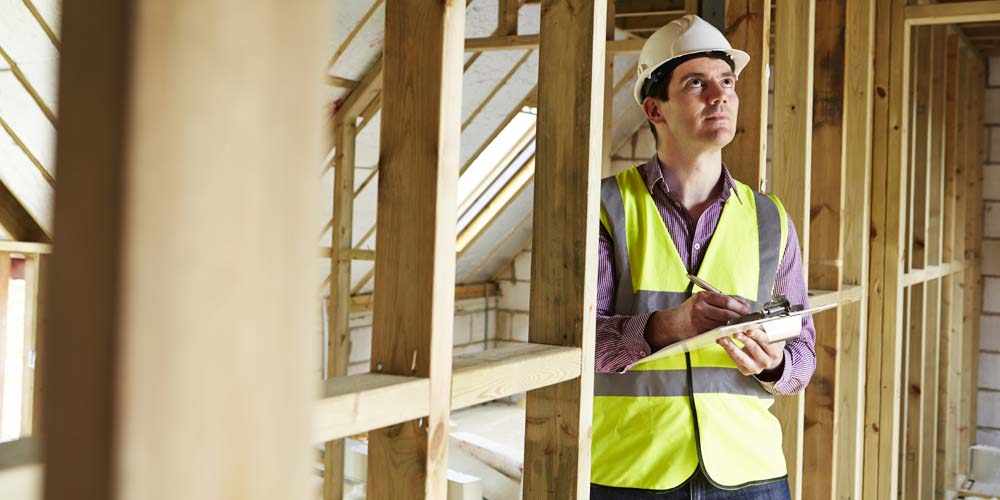 Licensed to succeed
As a construction manager, you could be involved in the building of skyscrapers and suspension bridges, residential homes and resort hotels, outdoor shopping malls and cutting-edge industrial facilities, to name a few.
Our program introduces you to all facets of construction, or, if you're already working in the field, choose only the courses you need to advance. 
You'll learn about:
Soils and foundations
Construction materials
Estimating costs
Sequence of operations
Construction safety
Real estate law
Residential and commercial blueprints
And much more!
Our program, which leads to either a certificate or an associate degree, also prepares you to take the Michigan Residential Builder License Exam, a launching pad for your successful career as a private builder or as a construction manager for a general contractor.
Ready to break ground?
Contact our Technical Education Department at 586.445.7012 to learn more about our Construction Management program.
A sustainable career
While architectural trends may come and go, your construction skills will never go out of style. In fact, as a construction manager, you can expect to earn a salary comparable to, if not higher than, what many make with a bachelor's degree.
See for yourself what you can expect in the job market with a certificate or an associate degree from Macomb. We think you'll decide either one is worth building your career on! 
When you're ready, our Career Services team is here to help you find your first job as a construction manager.
If you decide you want to pursue a bachelor's degree in construction management, you'll be prepared to go after larger-than-life projects like the GM RENCEN, and all the credits you earn here will transfer to four-year colleges and universities.