Gearing for success
From producing 2D drawings and 3D models to product layout and assembly analysis, computer-aided design is the gear that drives the design process in most industries.  
Whether you're working in the field and need to refresh your software skills or looking for a career that's technology-centered, our Computer-Aided Design (CAD) courses will give you the sharpest edge in the CAD workforce.   
All the better to keep moving your career forward!
Get Started
Ask Admissions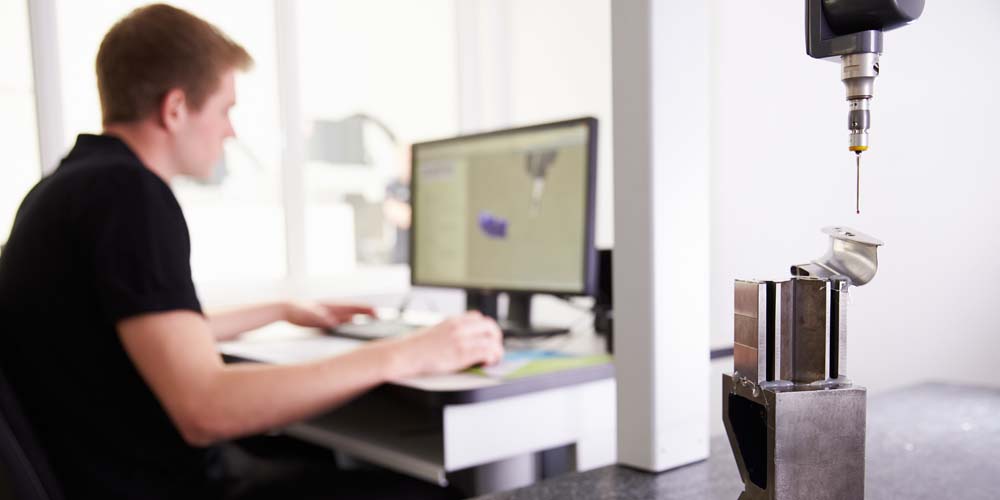 Your software suite
Part of our Product Development program, these courses cover all the software involved in designing an endless number of products, as well as the principles and processes that you'll use along the way.
If you're new to the field, you'll begin with design basics, including:
Descriptive geometry
Orthographic projection
Assembly
Detail drawing
Then watch your skills unfold like the rotating object on the screen in front of you!
CATIA, SolidWorks, Siemens NX, PTC Creo, AutoCAD – you'll master them all by the time you've finished our CAD courses. Or just take what you need to fill in the gaps in your current skills.  
And if you decide you want to become a product designer, the credits easily transfer so that you can earn the required bachelor's degree.
For complete course descriptions, visit the College Catalog.
A career that clicks
While CAD was first introduced by the automotive and aerospace industries, it has now replaced manual drafting in almost every manufacturing and construction sphere.
As a CAD technician, you may work closely with engineers, architects or construction managers, designing everything from children's toys to skyscrapers.
There are plenty of jobs available, and the handy tool below will show you where they are and what they pay.
We think you'll find something that clicks!
And our Career Services team is here to help you find your first (or better) CAD job as soon as you're ready.