Limitless potential
It's not exactly new but it's everywhere. More and more end users, from corporate IT departments to college students, are "buying" a variety of computing services executed from a single cloud platform, including servers, networks, software, analytics and data storage.
Ever had your computer crash, losing the term paper you just finished or the resume you spent hours polishing? The cloud puts an end to that frustration, while providing the bandwidth needed for streaming live videos, sharing files, securing data and much more.
You're probably already using a cloud platform to send emails, order online or share a selfie. The potential of the cloud is limitless, and yours will be as well when you complete our program and become a highly valued cloud computing expert!
For a look at all the courses in our program, consult the course list.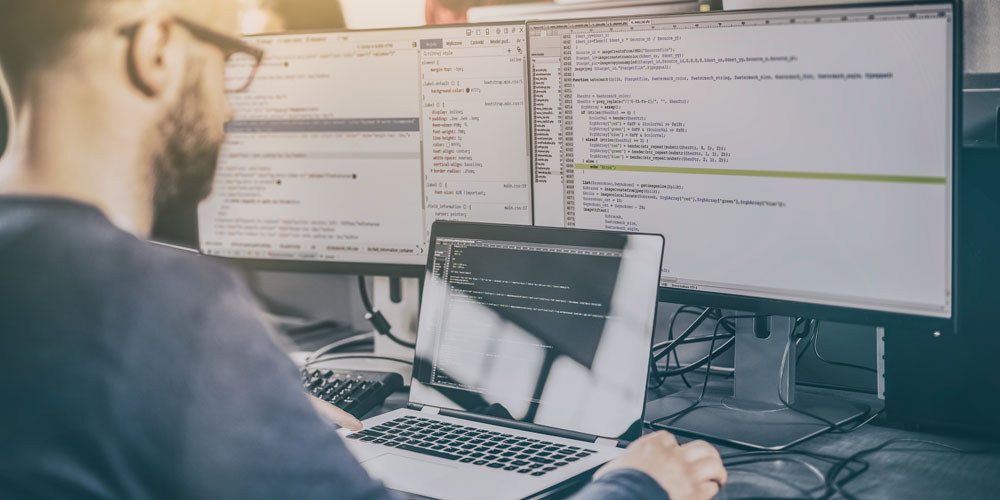 Architecture and applications
In our program, one of few like it in Michigan, you'll learn from pros who've remained a step ahead of the latest information technology. And they'll teach you how to do the same.
With guidance from our in-house experts, you'll soon be navigating through:
Deployment models
Applications
Architectures
Automation tools
Security
Development
Monitoring
And much more!
Talk to a professor
Our program advisor, Professor John Koss, is happy to answer any questions you have about our program. Contact him at 586.445.7166 or kossjo@macomb.edu.
The Sky's the limit
Earn a certificate in our program and you'll be ready for the job market. Earn an associate degree and you'll be ready for anything.
And credits earned in our courses have been designed to transfer, putting a bachelor's degree and career mobility in your reach. 
The odds of finding a great job are in your favor! Take a look at the career outlook for cloud computing using this handy tool. 
And if you haven't been hired by the time you graduate, our Career Services team is here to help you find your first job and prepare for the interview!