Share your passion for fitness
Ready to share your commitment to fitness and health? Our Certified Personal Fitness Training program is for you! Learn how to lead others not only in exercise, but toward a healthier life.
Here's your chance to share your passion with others who may need a little (or big) push to achieve their fitness goals.
Take center stage and show them how it's done!
Get Started
Ask Admissions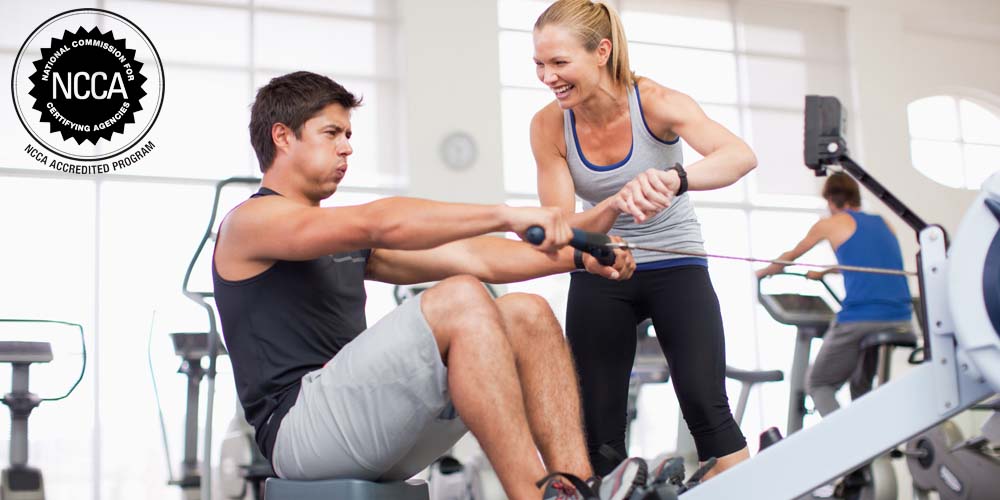 Nine weeks to a new career
In our program, you'll learn about exercise physiology, biomechanics, equipment usage and health assessments.
A special segment will even cover the ailments and physical conditions of older adults, and how to develop age-appropriate exercise programs that will improve their quality of life.
Our Certified Personal Fitness Training program takes only nine weeks to complete and is offered through our Center for Health Careers, part of Workforce and Continuing Education, so you don't even have to apply.
And we'll even prepare you for the certification exam, the cost of which is included in the program fees!
A job fit for you
It's not just Hollywood stars who employ fitness trainers.
Trainers are needed to conduct exercise classes and provide oversight of in-house fitness centers in many settings such as:
Health clubs
Gyms
Community centers
Hotels
Resorts
Cruise ships
Corporate offices
YMCAs
And, yes, you could still work independently, providing training services to clients out of your home or theirs, or at a personal training studio.
Check out all the possibilities that exist right here in Michigan!
And our
Career Services
team is ready to help you find your first personal trainer position, with a resume as fit for the job as you are.