Be the change you want to see
Tired of jobs that lead nowhere? Ready for a career that's meaningful to yourself and to society? 
The United Nations has proclaimed 2020-2030 "The Decade of Healthy Aging" and you could have a significant role in making this happen.
Complete our Certified Nursing Assistant (CNA) program in eight weeks and help ensure that those facing the challenges of sickness or aging are able to do so gracefully with the quality of care they deserve.
Get Started
Ask Admissions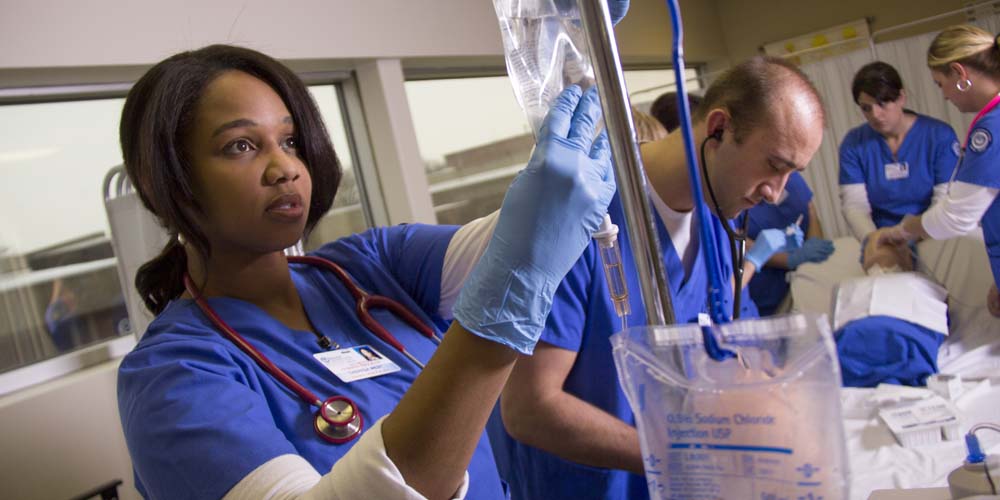 A health career in close reach
Part of our Center for Health Careers, Certified Nursing Assistant is a Workforce and Continuing Education program. This means that there are no applications for you to submit, no placement tests to take and no scrambling for classes semester after semester!
Just register, go to class and watch those eight weeks fly by as you learn how to help patients live with dignity - regardless of what stage of life they're in.      
Soon after, you'll be working in a hospital or long-term care facility, an adult daycare center or in a private home.  And, at the center of everything you do will be a patient who needs your competent and compassionate care.
For a better look at the program, refer to the College Catalog.
Interested in earning a wage and on-the-job experience? Apprenticeships are now available!
Skills that are in high demand
The U.S. population is growing older, with half of those over 65 expected to need some level of assisted care. As a certified nursing assistant, you can expect an endless demand for your professional services.
The U.S. Bureau of Labor Statistics has forecast job openings for caregivers to rise 33 percent by 2030, much higher than the average for most other occupations.  
Use this Career Insight Tool to see where our Certified Nursing Assistant program can lead you.
And our Career Services team is ready to help you find your next job, with a polished resume and interview confidence.