Trained to explain
If you've ever received an Explanation of Benefits (EOB) in the mail, you know how puzzling they can be to read. Is this for the lab test or just the office visit? What did my insurance cover? How much do I owe?
After completing our Certified Medical Reimbursement Specialist program, you'll be the one who can answer those and other questions, whether asked by a patient or a health care provider.
Get Started
Ask Admissions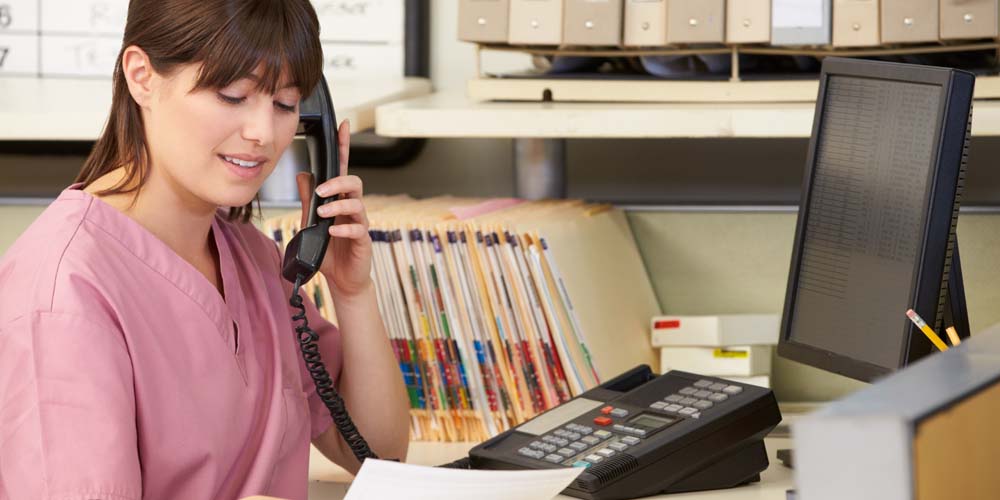 Crack the code in six months
Yes! You can complete our program in less than six months. During that time, our faculty, who have many years of experience in the field, will show you how to read, understand and communicate about the Explanation of Benefits.
You'll also learn diagnostic and procedural coding, the shorthand of the medical field, as well as the ins and outs of third-party (i.e. insurance company) reimbursement.  
And, best of all, you'll be completely prepared to take the Certified Medical Reimbursement Specialist exam, administered by the American Medical Billing Association.
For a complete look at the program, consult the College Catalog.
Interested in earning a wage and on-the-job experience? Apprenticeships are now available!
A career with staying power
As long as there is health care and health insurance to help pay for it, there will be a need for the skills you'll learn in this program.
Because it's a Workforce and Continuing Education program and part of our Center for Health Careers, no application to the college is necessary.
Simply sign up, attend class and proceed toward your first job in the booming health care field!
Take a look at all the opportunities that are out there. Some even allow you to work from home.
When you're ready, our Career Services team is here to help you with both the job search and interview preparation.