People and processes
Whether it's a small startup or a global giant, inspirational leaders know that a company is no more successful than its people and its processes. In our Business Management program you'll learn how to bring out the best in both.
Every organization has its own unique culture. But there is a certain skillset that is universally applicable in the business world. And our faculty own it, and you will, too!
For a look at all the courses in our program, consult the course list.
Get Started
Ask Admissions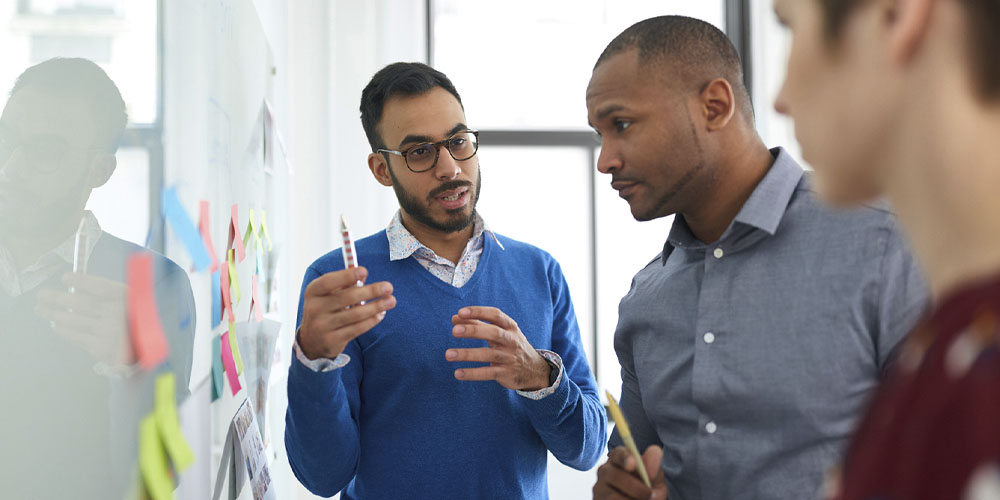 Get the big picture
If you earn an associate degree in business management, you're not going to be pegged into any one industry. It will open doors for you in a variety of fields, depending on the type of career you're looking for. Business? Building operations? Finance? Retail? The next big thing?
A certificate is another option. It complements many other degrees and is a time-saving way to upgrade your current business skills.
Either way, our courses will provide you with the broadest view possible of what drives the business world.
You'll learn about:
Business operations
Entrepreneurship
Business software applications
Strategic planning
Decision making
Organizational behavior
Global logistics
And so much more!
Confidence is your "in"
Whether you plan on earning a bachelor's degree and/or getting started immediately in your career with an entry-level position, you can move forward confidently with credits that transfer and skills that impress.
Here's an idea of the job opportunities that will be waiting for you, no matter what career path you choose.
And don't forget when the time comes that our
Career Services
team can help you polish your resume and interview skills and find your next job.