Communicate to collaborate
Businesses are not run by spreadsheets or databases. They are run by people, and you'll need to be able to communicate with them to be a collaborative and productive team member.
Through writing, speaking or presenting, in emails, during video conferences or on social media, effective communication skills will serve you well in a corporate culture.
We've got the courses that will make you the top producer when it comes to quality content and collaborative communication.
Get Started
Ask Admissions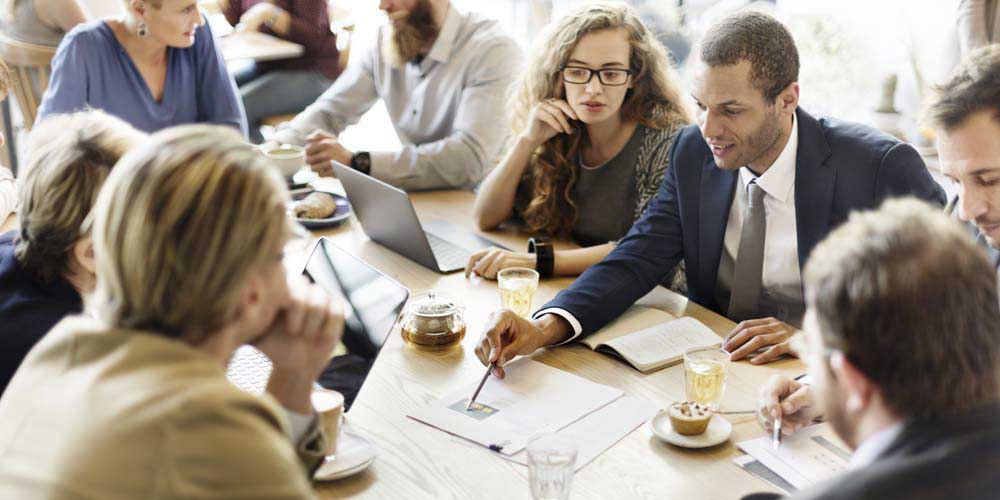 Benefits any career
Business communications aren't just for the boardroom and briefcase set. Being an effective communicator will give you an advantage in most every professional arena.
And good news! If you intend on pursuing a bachelor's degree, our courses are aligned with the programs at Michigan's leading public and private universities and there'll be no problem transferring credits.
We're even throwing a little project management into the course mix, so you'll be just as effective when you become a team or project leader.
For a look at all the Business Communications courses, refer to the College Catalog.