A career to get charged up about
Did you know that we're in the fourth Industrial Revolution, aka Industry 4.0? And it's all about CONNECTIVITY.
It relies on the Internet of Things to apply smart technology to a wide variety of industries:
Automobile manufacturing
Food production
And, you guessed it, Building Performance and Energy Management!
As revolutions go, this is one you definitely want to join and this program is your starting point.
Optimizing a building's energy use for greater efficiency is kinder to both the environment and the bank account, of both homeowners and corporations.
It's a powerful way to make a difference, and a living.
"I oversee all the logic programming for equipment, the networking of the computers and controllers, the systems used to monitor energy usage for the whole building and the designing of systems to create better efficiency."  - Shane Szeszycki, Macomb grad and lead environmental engineer at the GM RENCEN.
For a look at all the courses in our program, consult the course list.
Get Started
Ask Admissions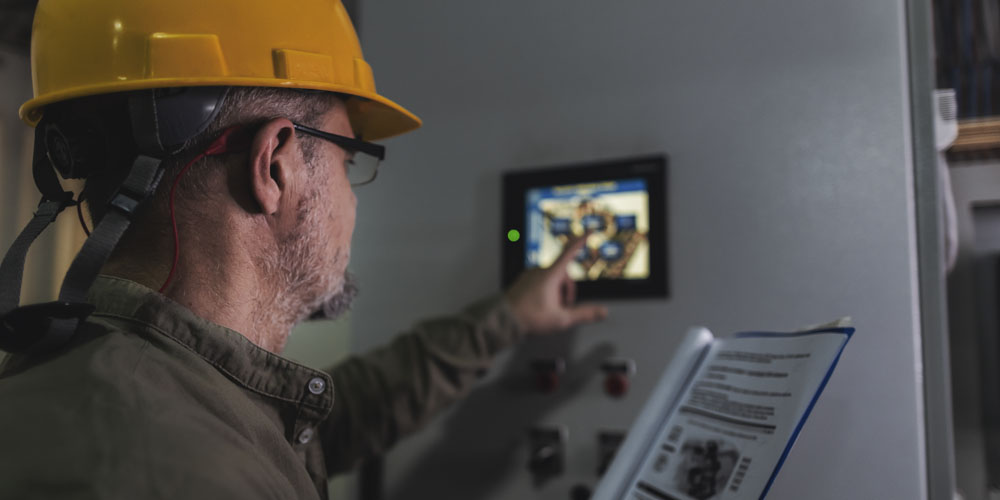 Only program like it in Michigan
Our approach is unique (the first in Michigan), combining coursework in energy management, climate control and information technology to equip you with the precision skills you need to do the job.
By knowing how building controls work in the real world, you'll be a couple steps above other techs applying for the same positions.
Coursework as dynamic as the job
We're not talking about learning how to lower a thermostat, enable a security system or adjust the lighting before you leave work for the day.
You're going to learn how to thrive in a dynamic work environment where you'll be maneuvering between interconnected systems with the fluidity of a guitar solo.
Sounds kind of exciting, doesn't it?
You will learn about:
Energy systems
Automated building controls
Network design and management
Information systems security
Energy auditing and analysis
And all of this in either a one-year certificate or two-year associate degree program. The choice is all yours!
Meet your mentor
"I want my students to remember that I am their mentor here to guide and support them through their educational journey. I want them to embrace inquiry, hone their skills, seek out knowledge and never feel isolated or alone in my class." - Professor Lisa Richter, lead faculty in our Building Performance and Energy Management program.
A new field means plenty of opportunities
Skilled technicians in this field are in high demand!
Take a look at the data we've pulled together and see for yourself.
And our Career Services can help you with the job search before you even graduate.
That is, if you haven't already been recruited by a company.
And credits TRANSFER if you want to earn a bachelor's degree. Just make sure to talk to a counselor or advisor before registering for your classes.