Career path or curiosity?
Whether you're interested in astronomy as a career or simply want to better understand the stars and universe above, these courses provide a fascinating entry point into the field of astronomy.
You'll learn that astronomy is an ancient field that offers clues to some of history's greatest mysteries. 
Studying the cosmos will give you insight into humanity's past, present and possible future, as well as how the laws of earthly physics apply to astronomical phenomena.
Get Started
Ask Admissions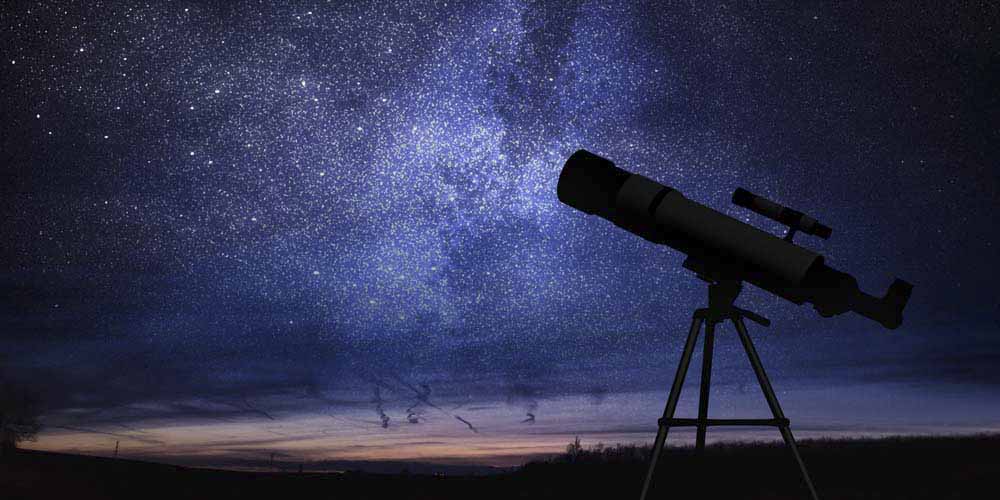 More than what meets the eye
In our Astronomy courses, you'll be introduced to important astronomers and the instruments they've used (past to present) to chart the sky.
And you'll learn about the vital role astronomy played in the cultures of past civilizations.
Did you know that evidence suggests ancient astronomers positioned the rock formations at England's Stonehenge to align with the sunrise of the summer solstice and the sunset of the winter solstice?
Gives you something to think about, doesn't it?
For a closer look at our Astronomy courses, visit the College Catalog.
A starring role in many careers
If you major in astronomy, you can look forward to career opportunities in education, research and the space industry.
A master's degree will qualify you for support positions in research and teaching positions at a community college, while a Ph.D.  is required if you want to become an astronomer or university professor.
And our courses transfer! In case you want to major in Astronomy and Astrophysics like Andrew Lapeer did At the University of Michigan.
We'll let Andrew tell you more:
"The MTA (Michigan Transfer Agreement) allowed me to transfer every single course I've taken at Macomb, but to see my time end here is sad. Macomb has allowed me to grow tremendously as a person and pursue paths I never dreamed of."
Still it's a good idea to speak with a counselor or advisor before you register.
A 360-degree view
Did you know we have our own mini-observatory on South Campus?
Whether you're thinking of majoring in astronomy or simply have an interest in the cosmos, we'll give you a front-row seat to an ever-changing kaleidoscope of stars, planets, nebulae and interstellar material.
And just wait until you see the difference a high-powered telescope and 360-degree view can make!