Is DNA our destiny?
If you ask an anthropologist, they'll tell you "definitely not."
We may inherit straight hair or a sweet tooth from our parents, but there are many other forces at work shaping who we are and who we can become.
In our courses, you'll explore the social, cultural, environmental and physical factors that distinguish and unite people across time and continents.
Get Started
Ask Admissions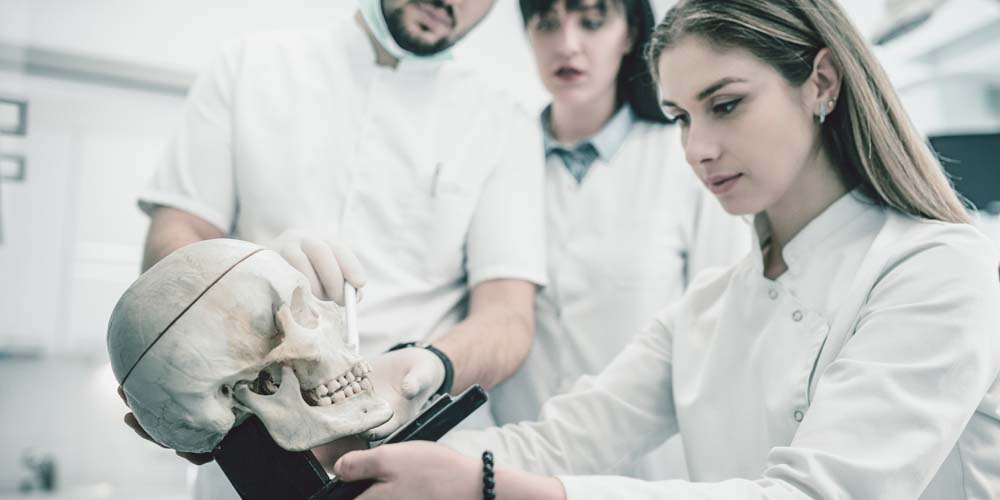 A career for today
Much of what anthropologists learn from their study of the past is put to good use addressing the societal and environmental issues of today.
If studying the development of humankind sounds like a fascinating way to make a living, you've come to the right place.
Our courses give you an introduction to the field, preparing you for further study and possible specializations including sociocultural anthropology, linguistic anthropology, forensic anthropology and archaeology.
Discover if anthropology is right for you in any or all of the following courses while earning credits that will transfer to a four-year college or university:
Introduction to Cultural Anthropology
Introduction to Physical Anthropology
Forensic Anthropology (think CSI)
Introduction to Archaeology
Even if you don't plan on pursuing a master's degree (the minimum requirement to become an anthropologist), the stories that anthropologists and archeologists tell are never dull, sometimes humbling and always enlightening.