Fabulous with figures?
That's a great start, but you'll need a few more skills if you want to become an accountant.
Certified Public Accountant (CPA) is one of several certifications you can earn depending on what area of accounting you want to specialize in.
Financial planner or financial analyst? Fraud analyst or bank auditor?  Internal auditor or tax examiner?
Count on our program to prepare you for whatever specialization you choose.
For a look at all the courses in our program, consult the course list.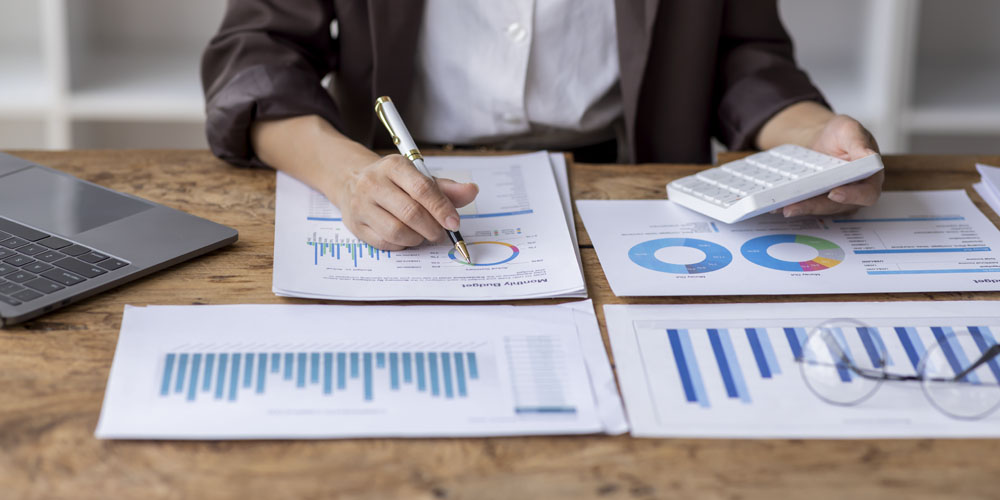 Learn from CPAs and MBAs
When you're ready to take your Certified Professional Accountant (CPA) exam, wouldn't it be nice if you knew what to expect?
Our faculty have all been there and they will make sure you have the facts and figures straight when you take that career-making exam. 
They know their stuff and you will, too!
And you can earn an Associate of Business Administration degree in Accounting 100 percent online.
Coursework for the corporate set
Corporate accounting jobs are considered the top prize by many. But there's also much to be said about opening your own practice or working for a family firm.
Regardless of which path you choose, you still need to master the same foundational accounting skills that you'll learn in our program:
Accounts receivable/payable
Assets and liabilities
Equity capital
Financial statements
General ledger
Long-term investments
Our Accounting program covers all the basics as well as the particulars of certain specialized areas, including accounting for entrepreneurs, managerial accounting and financial accounting.
And our credits transfer so you can earn the bachelor's degree required to take the CPA exam!
Take a look and see what your dividends will look like.
And our Career Services team can help you with the job search before you even graduate.