Choose a field with a future
Skilled trades are the backbone of manufacturing, construction and maintenance industries. All of which are facing a shortage of qualified job candidates.

The most direct route you can take to a career in an any one of them is through an apprenticeship.

Apprenticeships are sponsored by a company, which matches you with a highly skilled on-the-job mentor(s). Apprenticeships are registered with and certified by the U.S. Department of Labor.

Work credentials don't get more impressive than that!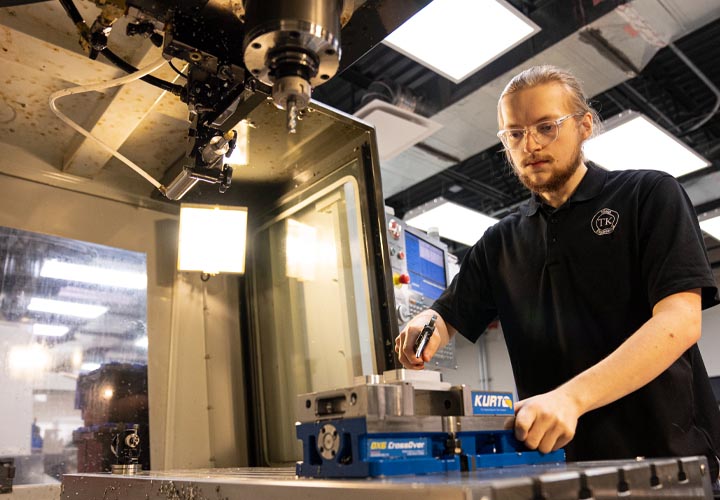 Learn, earn and grow
You'll learn by doing, while receiving a steady income (with likely raises as your skills develop!). After completing your apprenticeship you'll be well prepared for employment.

Credits you earn in your apprenticeship may be combined with additional Arts and Sciences courses and applied to an Associate of General Studies or an Associate of Applied Science degree.

And most of the credits you earn will transfer if you decide to pursue career advancement via a bachelor's degree.
Get apprenticeship-ready!
If you're not presently employed as an apprentice, let us help you become apprenticeship-ready.
In just one semester, you can acquire the skills you need to become an apprentice through our Pre-Apprenticeship program: Michigan Apprenticeship Program Plus (Map+) Industrial Readiness program.
*Grant funding makes this program available at no cost for eligible students, who choose from two skilled trades curriculum paths:
Advanced Manufacturing
Mathematics – Shop Arithmetic
Drafting – Machine Tool Blueprint Reading
Industrial Safety – Skilled Trades
Trade-Related Preparation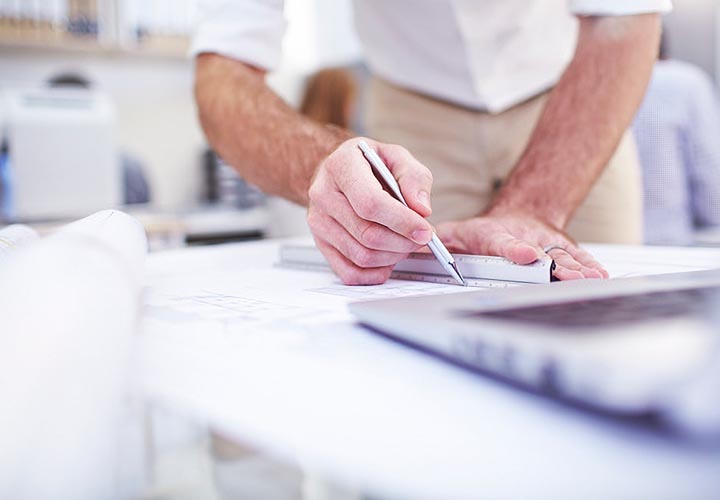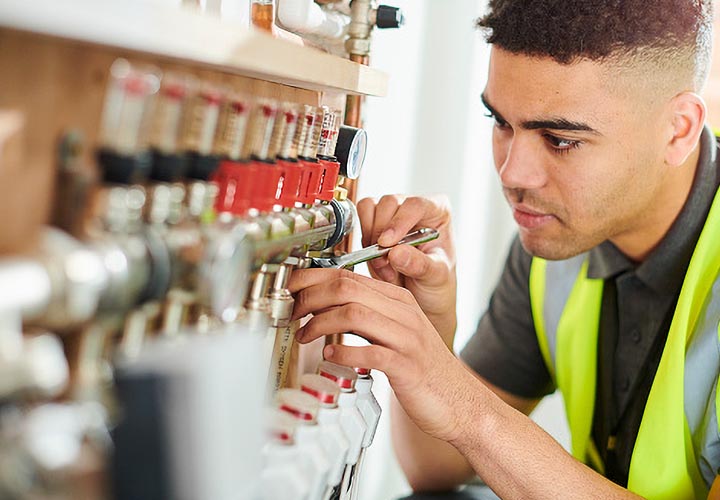 Construction
Mathematics – Shop Arithmetic
Builder's Pre-License 1 Residential Construction
Introduction to Building Trades
Industrial Safety – Skilled Trades
Successful MAP+ students earn the Industrial Readiness Certificate and nine college credits, and network with hiring employers.
If MAP+ isn't right for you, you can earn the Industrial Readiness Certificate at your own pace by completing these courses:
Mathematics - Shop Arithmetic
Drafting – Machine Tool Blueprint Reading
Industrial Safety – Skilled Trades
Trade-Related Preparation
Speak with the apprentice coordinator or an academic advisor to plan your program.
MAP+ is a U.S. Department of Labor Congressionally Funded Community Projects Program.
Choose the one that's right for you!
Macomb provides the classroom instruction and works with employers to provide on-the-job training in these apprenticeship programs:
Find a sponsoring employer
If you're not already employed by a company that will sponsor you in an apprenticeship, use the Apprenticeship Finder provided by the U.S. Department of Labor to find one close to you.
Ready to become an apprentice?
Contact Victoria Gordon, apprenticeship coordinator.
---
*This workforce product was funded by a grant awarded by the U.S. Department of Labor (DOL)'s Employment and Training Administration. The product was created by the recipient and does not necessarily reflect the official position of DOL/ETA. DOL/ETA makes no guarantees, warranties, or assurances of any kind, express or implied, with respect to such information, including any information on linked sites and including, but not limited to, accuracy of the information or its completeness, timeliness, usefulness, adequacy, continued availability, or ownership. This product is copyrighted by the institution that created it.