Area Girl Scouts learn programming and drone flight during drone challenge
– Thursday, March 18, 2021 3:00PM
Macomb Community College helps Scouts explore STEM skills during National Engineers Week
Approximately 25 seventh-, eighth- and ninth-grade Girl scouts from Oakland, Wayne, Macomb and Genesee counties learned basic engineering concepts by conquering the challenge of programming and flying mini-drones at the Girl Scout Drone Challenge sponsored by Macomb Community College's Center for Advanced Automotive Technology.
Scouts learned the fundamentals of programming a Robolink CoDrone Mini and performing various maneuvers including a bowling pin challenge; hoop obstacle course; and take off and flip and land challenge. Prizes were awarded for first through fourth place.
Previously, 35 Scouts participated in a virtual training session led by Macomb's STEM outreach coordinator, Saleta McMurray, to learn about drone programming and flight in preparation for the competition. They also heard inspirational stories about getting started in drone flight from guest speaker Elena Buenrostro, founder and CEO of Women Who Drone, a New York-based network of drone pilots, instructors and enthusiasts, and an event sponsor.
The Girl Scout Drone Challenge was held at the First United Methodist Church in Troy. This is the third year Macomb has conducted a program with the Girl Scouts in recognition of National Engineers Week.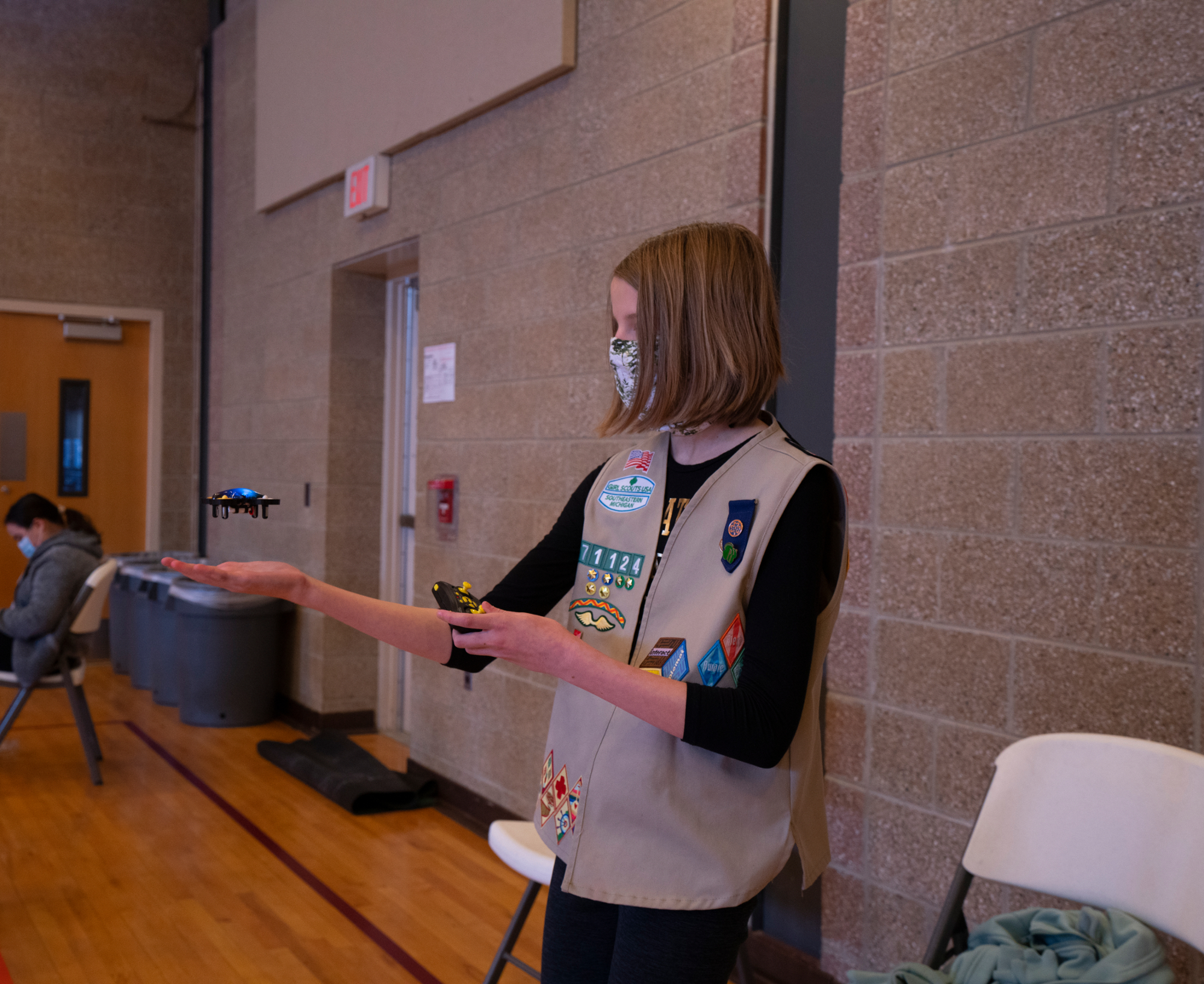 Dana White, 14, of Rochester Hills, practices landing her drone on her hand in advance of the Girl Scout Drone Challenge.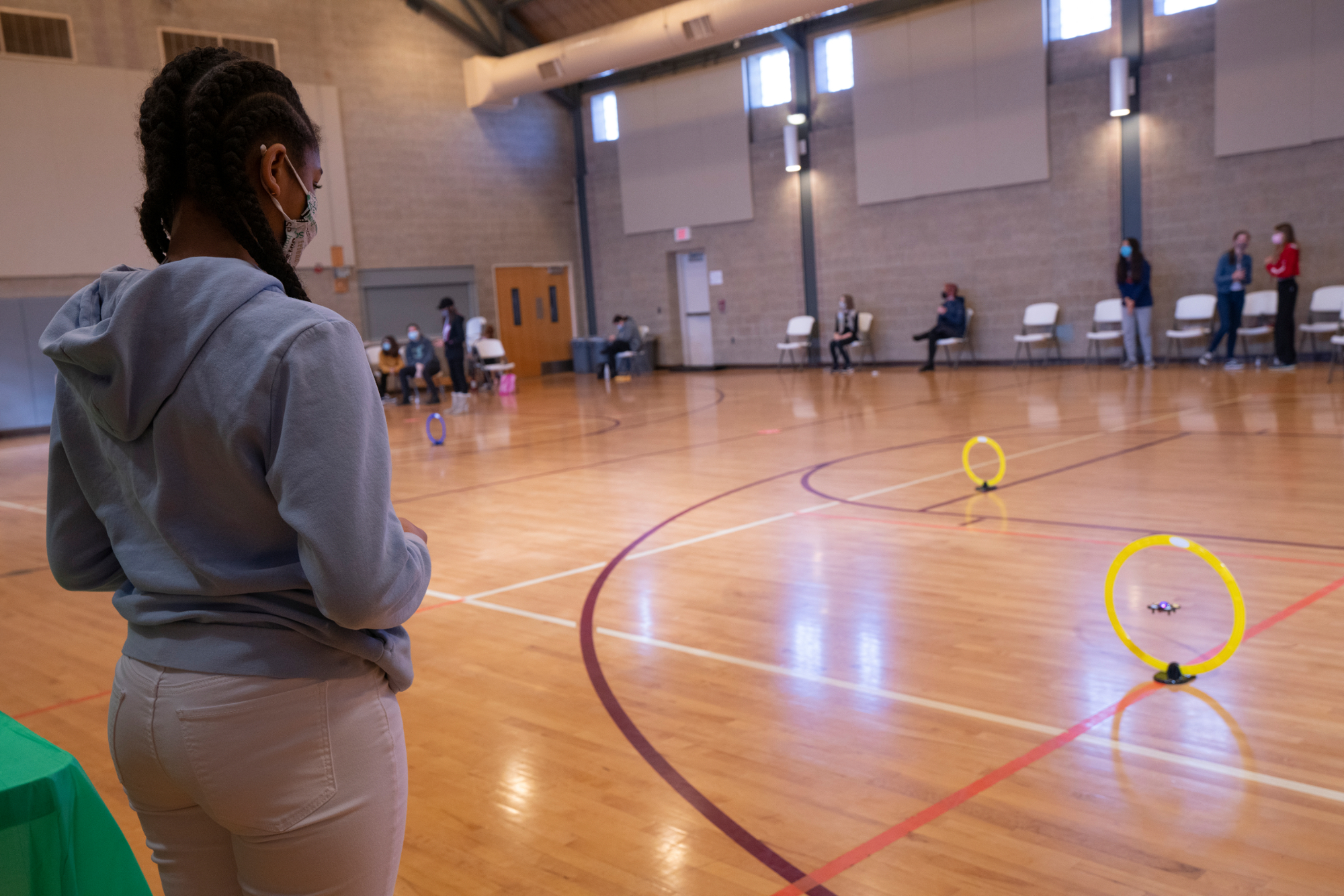 Jayla Moy, 13, of Detroit, artfully maneuvers her drone through the hoop obstacle course at the Girl Scout Drone Challenge.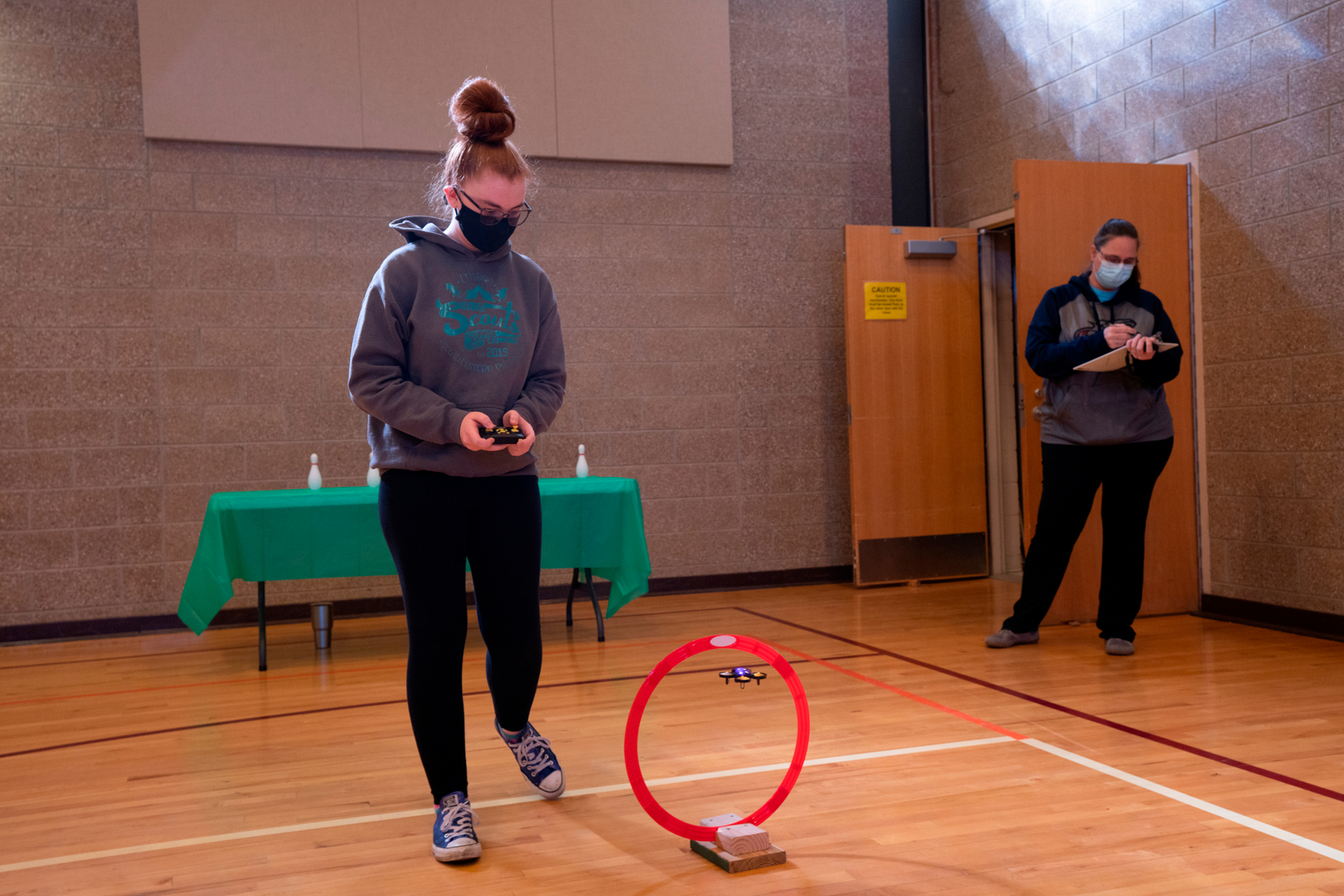 Sara Milligan, 13, of Eastpointe, clears the hoop obstacle course with the volunteer judge watching close behind.
About Macomb Community College
Macomb Community College (www.macomb.edu) is one of the nation's leading community colleges. Macomb nationally ranks in the top two percent in the number of associate degrees awarded by community colleges and is one of the largest grantors of associate degrees in Michigan. The college's comprehensive educational programming includes pre-collegiate experiences, university transfer and career preparation programs, bachelor degree completion and graduate degree programs, workforce training, professional education and certification, and continuing education and enrichment opportunities. 
Media contact: Sean M. Patrick, 586.445.7271, patricks28@macomb.edu