Macomb Community College student designs winning logo for the 2020 Shorewood Kiwanis Harper Charity Cruise
– Monday, February 10, 2020 3:00PM
Macomb Community College media and communication arts student Kristen Sadlocha, 20, of Roseville, designed the winning logo for the 2020 Shorewood Kiwanis Harper Charity Cruise. Sadlocha, whose logo was chosen from more than 30 entries, received a $1,000 cash prize donated by Shorewood Kiwanis and sponsor Roy O'Brien Ford, and a matching $1,000 scholarship from Macomb Community College Foundation's Foren Family Foundation Engineering and Advanced Technology Fund. Sadlocha is studying design and layout at Macomb and plans to graduate in May 2021.
The logo competition is held annually among students of Macomb's media and communication arts program, providing students with the real-world experience of working with an actual client. The logo, featuring a classic Ford Thunderbird, will appear on all promotional material for the cruise including t-shirts to be sold at the cruise, with a portion of the proceeds going to Kiwanis-supported charities.
Second place went to Alex Kelley, 21, of Warren, who received a $650 cash prize and matching scholarship. Mackenzie Johnson, 21, of St. Clair Shores, took third place and received a $350 cash award and matching scholarship. Both are design and layout students at the college and plan to graduate this May.
The Shorewood Kiwanis Harper Charity Cruise will be held Wednesday, August 26, along Harper Avenue in St. Clair Shores.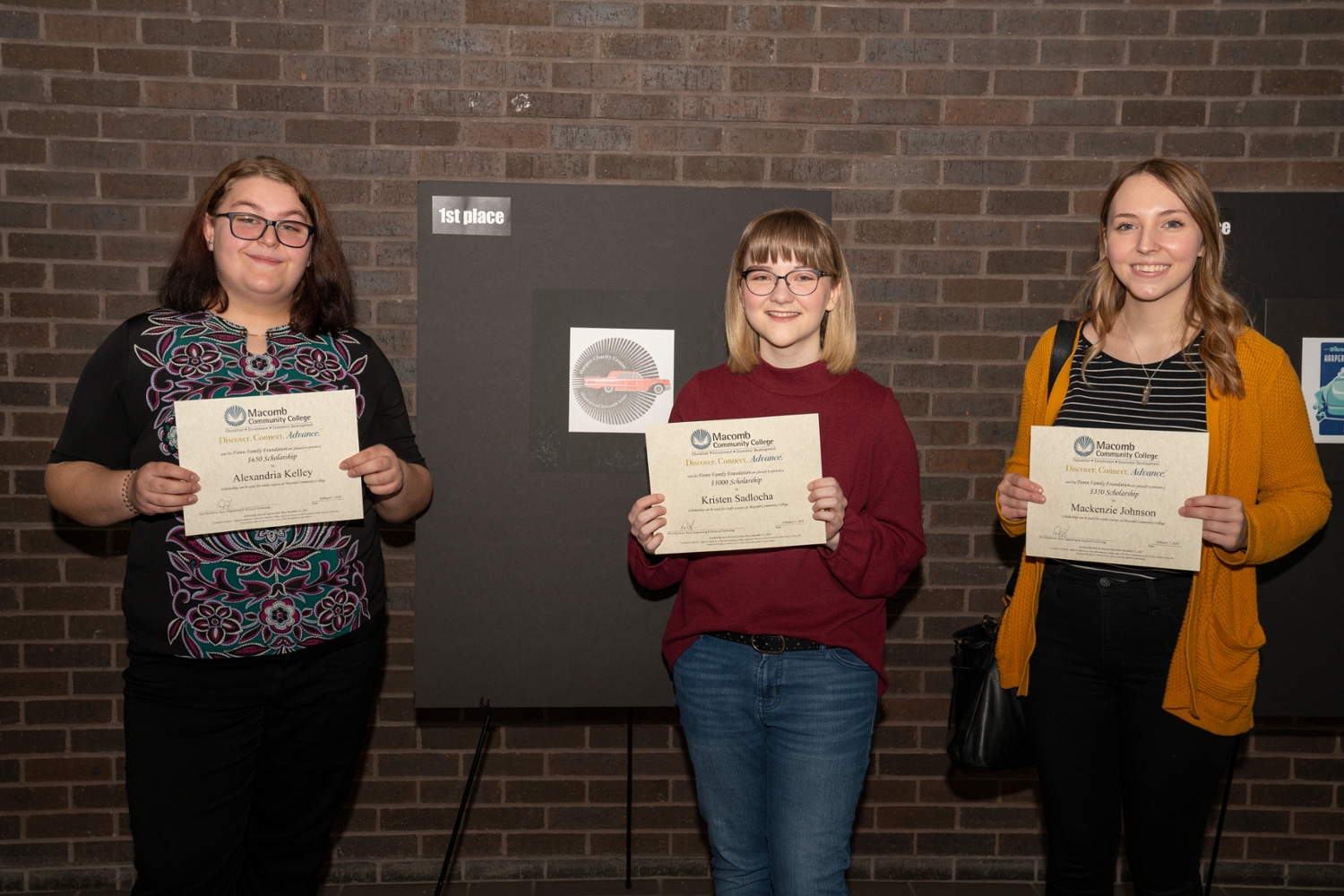 Macomb Community College students who took the top three places in the logo design contest for the 2020 Shorewood Kiwanis Harper Charity Cruise are (pictured from left to right): Third-place winner Mackenzie Johnson, first-place winner Kristen Sadlocha and second-place winner Alex Kelley.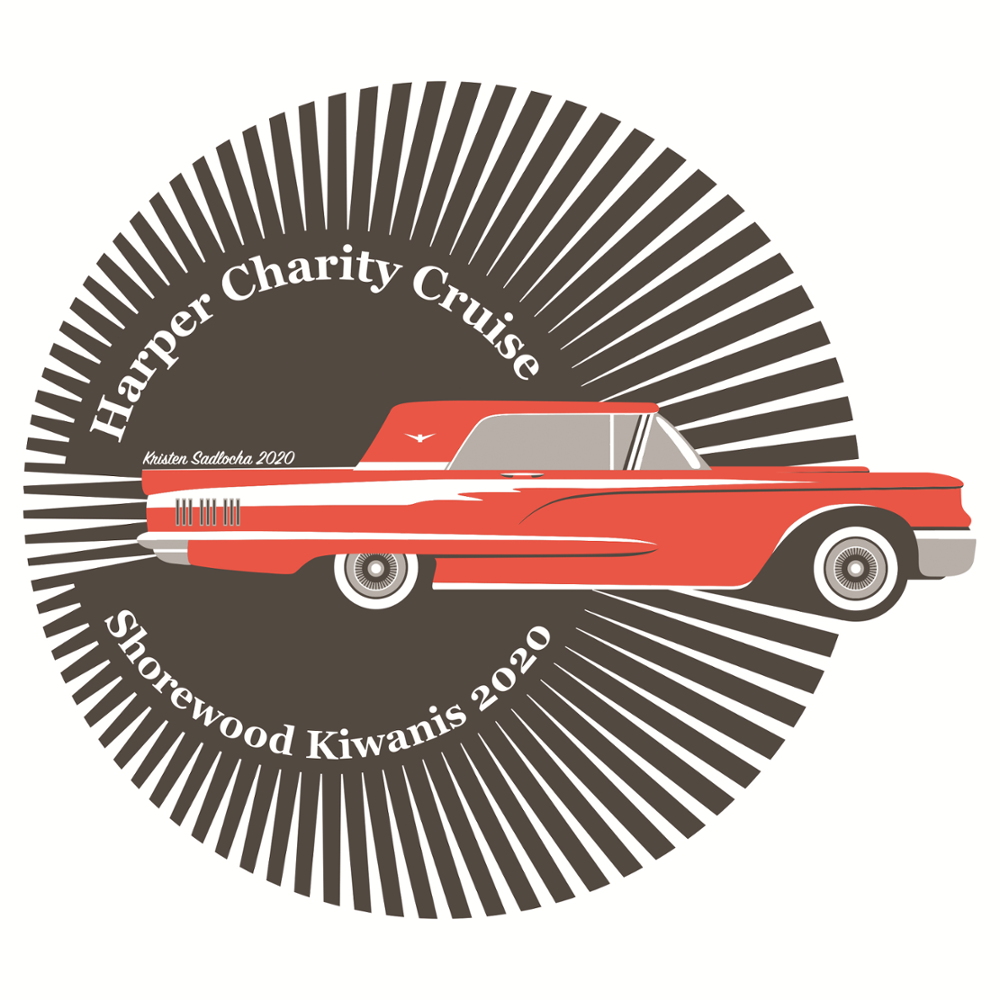 Winning logo designed by Macomb Community College student Kristen Sadlocha for the 2020 Shorewood Kiwanis Harper Charity Cruise.
About Macomb Community College
Macomb Community College (www.macomb.edu) is one of the nation's leading community colleges, providing learning experiences to nearly 38,000 students annually. Macomb nationally ranks in the top two percent in the number of associate degrees awarded by community colleges and is one of the largest grantors of associate degrees in Michigan. The college's comprehensive educational programming includes pre-collegiate experiences, university transfer and career preparation programs, bachelor degree completion and graduate degree programs, workforce training, professional education and certification, and continuing education and enrichment opportunities.
Media Contact: Sean M. Patrick, 586.445.7271, patricks28@macomb.edu