Macomb Community College student creates logo for OneMacomb initiative, Macomb Active Cultural Togetherness
– Thursday, April 4, 2019 10:00AM
Ciarra Ratliff, 23, of Harrison Township, a design and layout student at Macomb Community College, designed the winning logo for Macomb Active Cultural Togetherness (Macomb ACT), an initiative of OneMacomb. Ratliff's design was chosen from a field of nearly 50 entrants. The logo, designed to be used in a variety of mediums, depicts four hands of differing skin tones holding Macomb County.
"I used the mission of Macomb ACT for inspiration," said Ratliff. "Because Macomb ACT is about diversity and inclusion, I tried to convey acceptance through the four hands holding up Macomb. The different colors are to show the variety of ethnicities that are being welcomed by Macomb."
The participating students had approximately three weeks to work on their designs and got a taste of what it will be like to work in their chosen field.
"The graphics world is highly competitive," said Kristine Mellebrand, professor, media and communication arts, Macomb Community College. "Contests like this show our students what it will be like once they have graduated and are working with an actual client and not on a school project. We want to make sure our students are prepared before they walk out our doors."
Ratliff plans to graduate in May 2019. While pursuing a bachelor's degree at Rochester College, she hopes to participate in an internship to help narrow down her career aspirations.
The designers of the top three winning logos were each awarded a scholarship from OneMacomb and a matching scholarship from the Foren Family Foundation Engineering and Advanced Technology Fund from the Macomb Community College Foundation. Ratliff received a total scholarship of $600. Second- place winner Crystal Nota, 23, of Eastpointe, a design and layout student who hopes to graduate May 2020, received a total scholarship of $400. Third-place winner Abby Pace, 22, of Clinton Township received a $200 scholarship. Pace is studying design and layout, and creative imaging and illustration. She hopes to graduate Winter 2020.
Macomb ACT is comprised of 47 community partners and was formed following the awarding of a Gateways for Growth Challenge Grant to OneMacomb to develop a multi-sector plan for welcoming and integrating immigrants and multi-cultures into local communities. The organization's mission is to promote healthy dialog and serves as a forum for discussion on all matters relating to the enhancement of diversity and inclusion in Macomb County.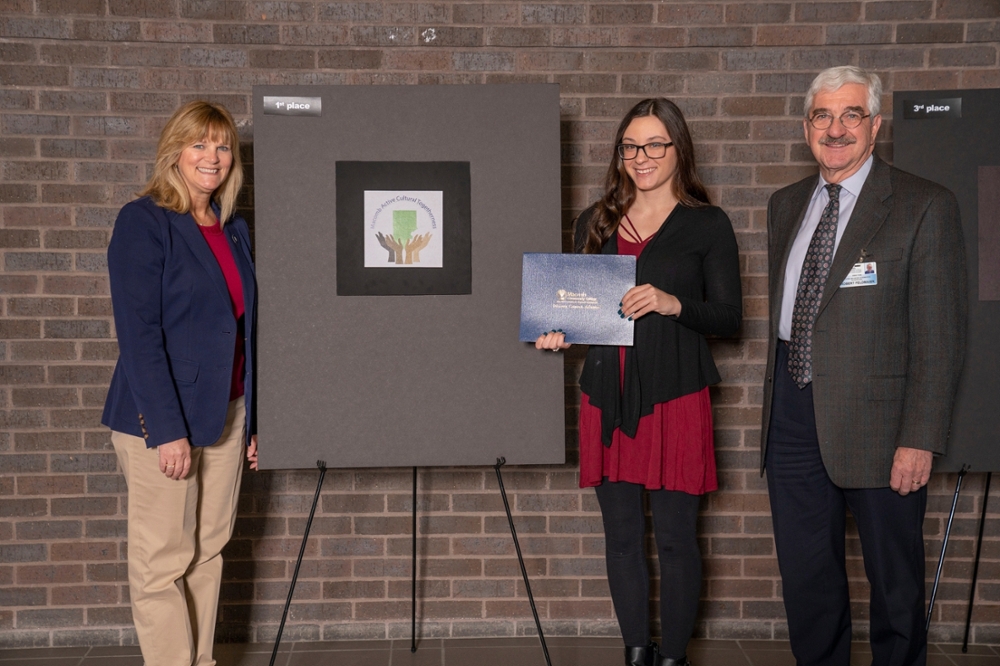 (Pictured Left to Right) Pam Lavers, deputy county executive, Macomb County; logo contest winner Ciarra Ratliff; Bob Feldmaier, interim dean, Engineering and Advanced Technology, Macomb Community College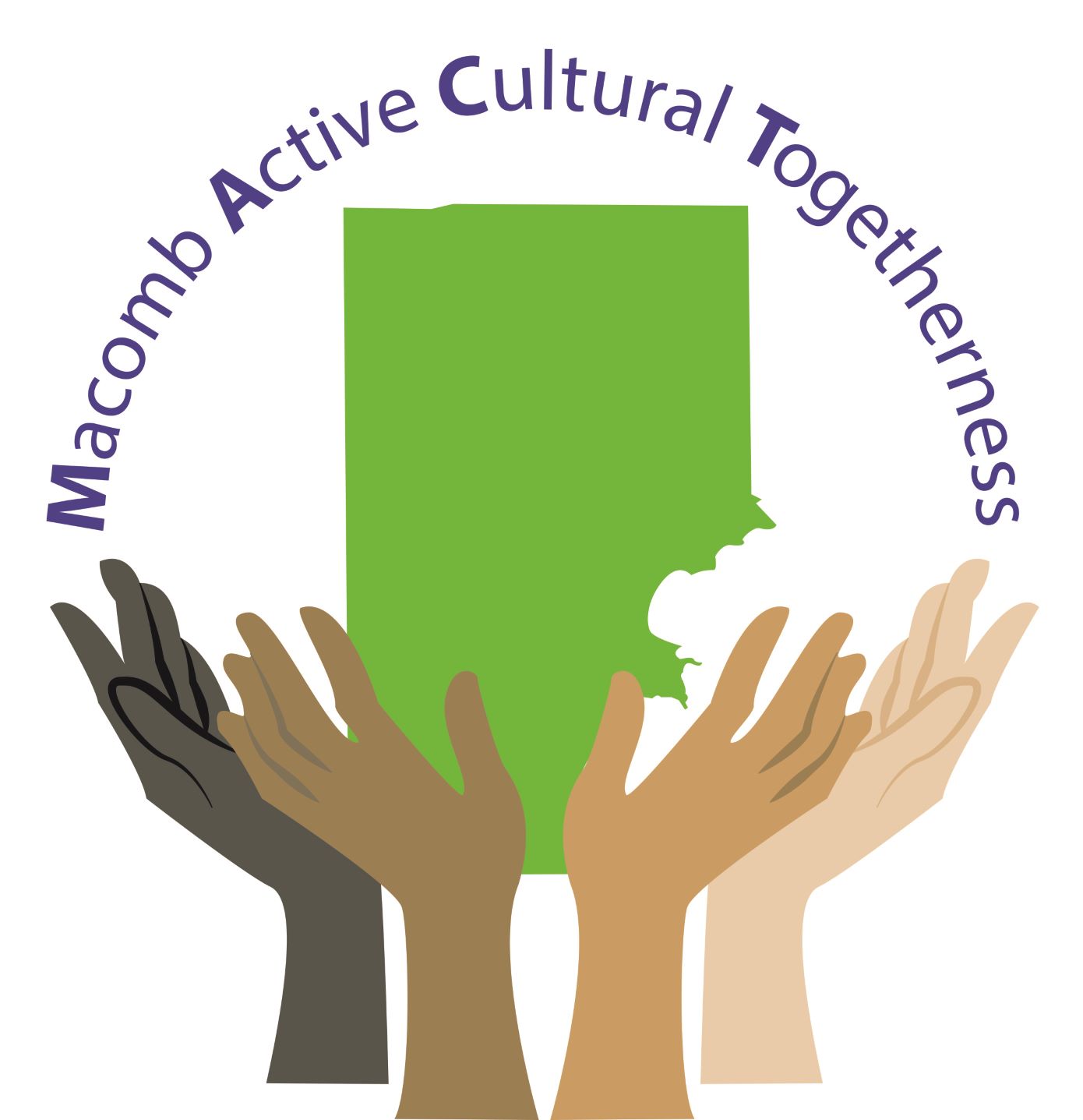 Ciarra Ratliff's winning logo design for Macomb Active Cultural Togetherness
About Macomb Community College

Macomb Community College (www.macomb.edu) is one of the nation's leading community colleges, providing learning experiences to nearly 38,000 students annually. Macomb nationally ranks in the top two percent in the number of associate degrees awarded by community colleges and is one of the largest grantors of associate degrees in Michigan. The college's comprehensive educational programming includes pre-collegiate experiences, university transfer and career preparation programs, bachelor degree completion and graduate degree programs, workforce training, professional education and certification, and continuing education and enrichment opportunities.
Media contact: Sean M. Patrick, 586.445.7271, patricks28@macomb.edu