Making a difference with Macomb Community College's Community Leadership Certificate Program
– Monday, July 16, 2018 2:00PM
Macomb Community College's Community Leadership Certificate Program (CLP) is preparing graduates to identify and address challenges in their community and make a positive change. Created in conjunction with the Community Learning Partnership of Southeast Michigan, Macomb's program prepares students interested in making a positive impact in their communities through careers in fields such as community and economic development, community organizing, social services, city and county government, community health, policy advocacy, and arts and cultural organizations.
The CLP is an opportunity for students to develop a variety of leadership, organizational and conflict resolution skills through courses in sociology, psychology and business management. The program curricula has been shaped through focus group input from community partners and refined by community organization feedback. The goal is to train graduates to make a positive impact in their communities through personal intervention. The CLP certificate can be pursued individually or in conjunction with any Macomb associate degree.
Christina Young, 33 of New Baltimore, is a single mom with two kids who completed the certificate program and is putting those skills to work at the Macomb County Community Mental Health Crisis Center.
"I feel like this is the role for me, to be a voice for those who don't have one for themselves," said Young "I wanted to be able to be out in the community, to be a leader and to be able to help others who can't help themselves."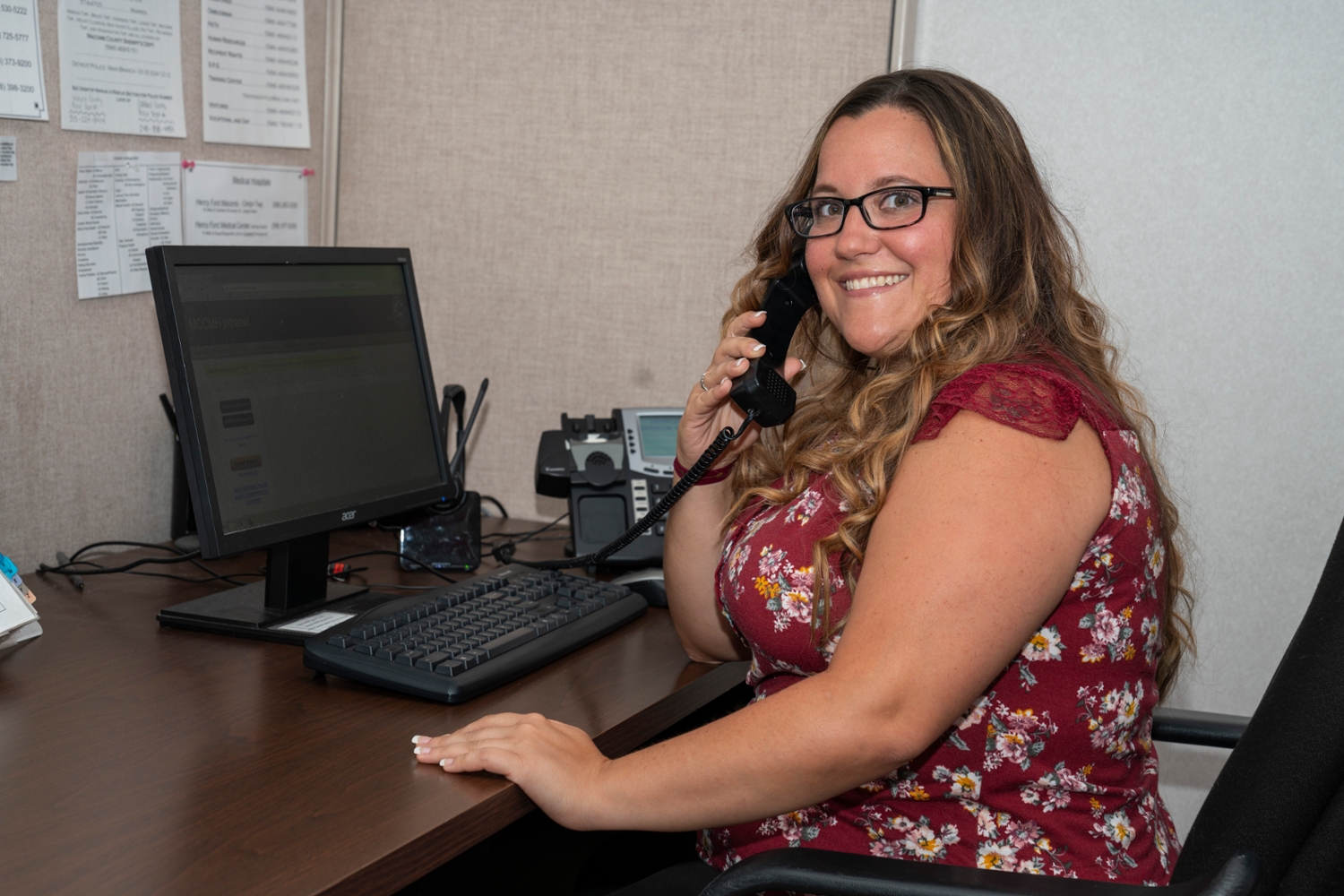 Incorporated in Macomb's CLP program is a 45-hour, three-credit practicum during which students put their education to work at community partner organizations such as Matrix Social Services, Michigan Legal Services and Muslim Family Services. Young completed her practicum at the HarborChase Memory Care Facility.
"During the practicum, our students are required to keep a daily journal and meet regularly with an advisor to reflect on how what they have learned in the classroom can be applied in their host organization," said Rochelle Zaranek, professor, Arts and Sciences and CLP certificate coordinator. "This way, the students are learning not just through course work and guest speakers, but learning how they can be a change agent through actual hands-on experience."
The first five Macomb students to receive their CLP certificate exceeded the 45-hour required practicum, and all are continuing on in their studies for a bachelor's degree.
During their practicum, some students took on specific projects, while others handled day-to-day activities. All gained a greater understanding of the population they were serving and the steps necessary to address issues the population faces.
Through her work experience, Young identified where her weaknesses were and used what she learned in the CLP to fill the gaps.
"I'm still looking at how I can best benefit the community, but promoting resources in suicide awareness and assisting the developmentally disabled population is definitely where I want to be," said Young.
Young is completing her associate degree in pre-social work at Macomb and has been accepted into Wayne State University's social work program. She is planning to complete her bachelor's degree coursework at the Macomb University Center on the college's Center Campus in Clinton Township.
About Macomb Community College
Macomb Community College (www.macomb.edu) is one of the nation's leading community colleges, providing learning experiences to nearly 40,000 students annually. Macomb nationally ranks in the top two percent in the number of associate degrees awarded by community colleges and is the largest grantor of associate degrees in Michigan. The college's comprehensive educational programming includes pre-collegiate experiences, university transfer and career preparation programs, bachelor degree completion and graduate degree programs, workforce training, professional education and certification, and continuing education and enrichment opportunities.
Media contact: Sean M. Patrick, 586.445.7271, patricks28@macomb.edu