Macomb Community College's 2017-18 speaker series concludes with R. David Edelman on April 5
– Thursday, March 15, 2018 9:00AM
Edelman will discuss disruptive technologies and their impacts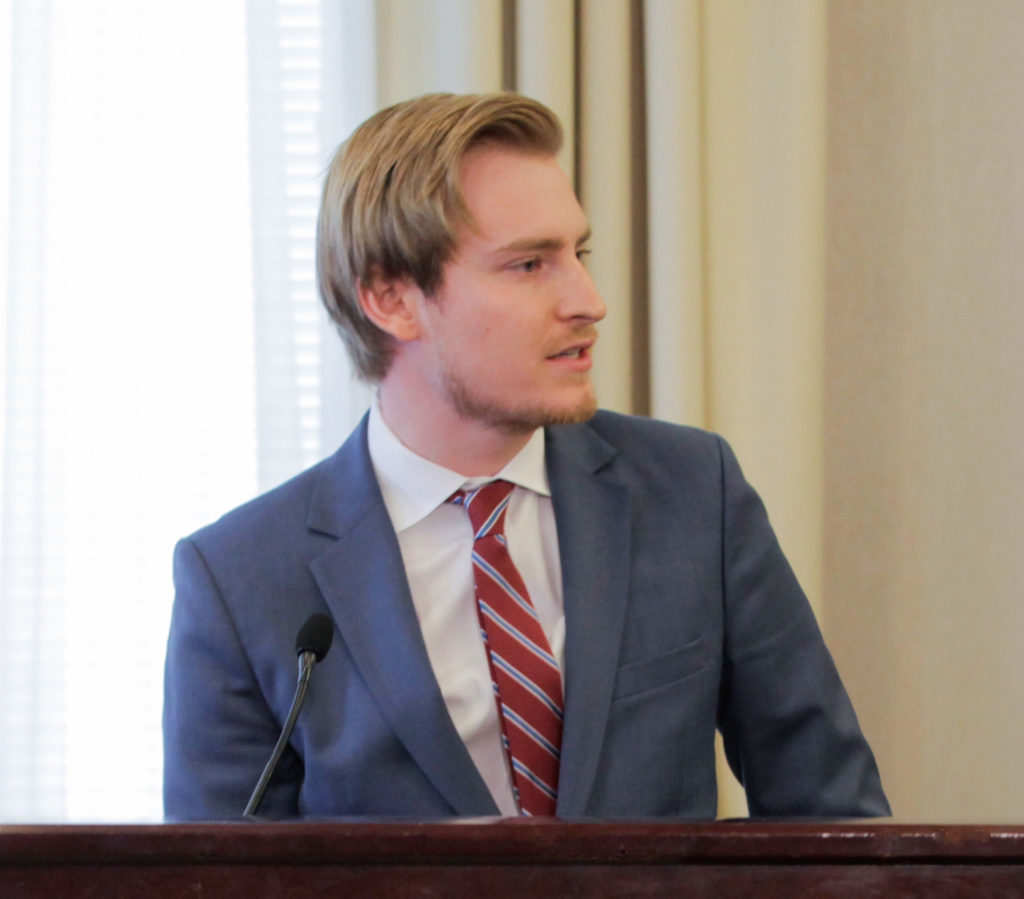 David Edelman, technology advisor for the Obama administration and one of the leading voices on how technology is changing our daily lives, will wrap up the 2017-18 First State Bank Speaker Series on Thursday, April 5, 7 p.m. at Macomb Community College's Lorenzo Cultural Center. In A.I., Big Data, Self-Driving Cars & Drones: Innovations Disrupting the Global Economy, Edelman will provide a comprehensive overview of how technologies such as artificial intelligence work and the implications they have for society.
Edelman is the director of the Project on Technology, the Economy and National Security at MIT, where he leads an interdisciplinary team of researchers, students and policymakers to address challenges created by technological disruptions from international cyberattacks to the regulatory consequences of artificial intelligence and autonomous vehicles.
During his time in the Obama administration, Edelman served as the special assistant to the president for economic and technology policy at the National Economic Council, and Office of Science and Technology Policy. He led the White House team focusing on the digital economy, including broadband, telecommunications and technology trade as well as cybersecurity, domestic and international data privacy and antitrust issues.
Edelman will speak at the Lorenzo Cultural Center on Macomb Community College's Center Campus at 44575 Garfield Road, Clinton Township. The presentation begins at 7 p.m., preceded by a Meet & Greet at 5:30 p.m. Tickets for the presentation are $20; tickets that include both the presentation and Meet & Greet are $30. For more information and to purchase tickets, call 586.286.2222 or visit MacombCenter.com.
About First State Bank
First State Bank is headquartered in St. Clair Shores, Michigan. With 100 years of service and $670 million in assets, First State Bank serves Macomb County with 11 branch offices located in Chesterfield Township, Clinton Township, Eastpointe, Macomb Township, Richmond, St. Clair Shores, Sterling Heights, Washington Township and a Loan Center in Clinton Township. For more information, please visit www.fsb.bank or call 866-372-1275.
About the Lorenzo Cultural Center
The Lorenzo Cultural Center (www.lorenzoculturalcenter.com) provides interactive learning opportunities for all ages, extending student discovery beyond classroom walls and creating multi-faceted experiences for community members to explore the influences and experiences that shape our community's heritage. The cultural center is located on Macomb Community College's Center Campus, 44575 Garfield Road, Clinton Township.
About Macomb Community College
Macomb Community College (www.macomb.edu) is one of the nation's leading community colleges, providing learning experiences to nearly 40,000 students annually. Macomb nationally ranks in the top two percent in the number of associate degrees awarded by community colleges and is the largest grantor of associate degrees in Michigan. The college's comprehensive educational programming includes pre-collegiate experiences, university transfer and career preparation programs, bachelor degree completion and graduate degree programs, workforce training, professional education and certification, and continuing education and enrichment opportunities.
Media contact: Sean M. Patrick, 586.445.7271, patricks28@macomb.edu