Macomb Community Colleges launches 2017-18 speaker series on Oct. 12 with Sybrina Fulton, Trayvon Martin's mother
– Tuesday, September 19, 2017 9:00AM
Fulton will focus on protecting children from violence and safe communities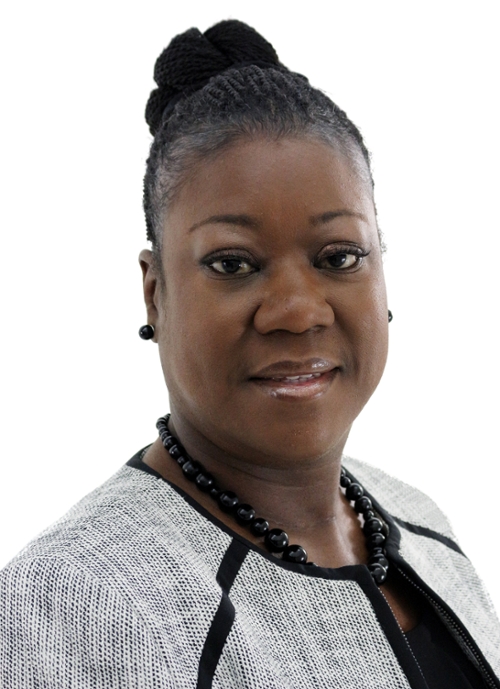 Sybrina Fulton, mother of 17-year-old Trayvon Martin who was killed in a violent confrontation in 2012, will open the 2017-18 First State Bank Speaker Series at Macomb Community College's Lorenzo Cultural Center on Thursday, Oct. 12, at 7 p.m.   Fulton will share her personal story of turning her grief over losing a child into advocacy against violence toward children during her presentation "We are all Trayvon."
"The speaker series is designed to bring prominent commentators to our community to explore issues and events that are impacting our lives," said William Wood, cultural affairs director, Macomb Community College. "The speakers are chosen for their ability to facilitate thoughtful discussion of important, current topics, as well as to offer new viewpoints."
Fulton's perspective was forged during the tumultuous period following the loss of her child and the resulting publicity and trial. She speaks out against violence toward children and reinforces the need to build better, safer communities for all. She encourages audiences to continually educate their children about civil rights and to help them feel accepted.
The second presentation in the series on Jan. 18, 2018, features  E.J. Dionne, Jr., with "Can a Divided Nation Discover a New Empathy and a New Patriotism." Dionne is a senior fellow at the Brookings Institution, a syndicated columnist for the Washington Post and university professor at Georgetown University. He shares his analysis of the current political environment weekly on National Public Radio and is a regular contributor to MSNBC.
Wrapping up the series will be R. David Edelman on April 5 with "A.I., Big Data, Self-Driving Cars & Drones: Innovations Disrupting the Global Economy." Edelman currently directs the Project on Technology, the Economy, and National Security at the Massachusetts Institute of Technology. Previously, he served as special assistant to President Barack Obama on issues of the digital economy and national security, leading policy development on technology and related issues for the National Economic Council. In his presentation, Edelman will guide the audience through the current period of unprecedented change leaving the audience with an understanding of these technologies and the implications they have for individuals, existing industries and global geopolitics.
All three presentations will be held at the Lorenzo Cultural Center on Macomb Community College's Center Campus at 44575 Garfield Road, Clinton Township. Each presentation begins at 7 p.m., preceded by a Meet & Greet at 5:30 p.m. Tickets for the presentation only are $20; tickets that include both the presentation and Meet & Greet are $30. For more information and to purchase tickets, call 586.286.2222 or visit MacombCenter.com.
About First State Bank
First State Bank is headquartered in St. Clair Shores, Michigan. With 100 years of service and $670 million in assets, First State Bank serves Macomb County with 11 branch offices located in Chesterfield Township, Clinton Township, Eastpointe, Macomb Township, Richmond, St. Clair Shores, Sterling Heights, Washington Township and a Loan Center in Clinton Township. For more information, please visit www.fsb.bank or call 866.372.1275.
About the Lorenzo Cultural Center
The Lorenzo Cultural Center (www.lorenzoculturalcenter.com) provides interactive learning opportunities for all ages, extending student discovery beyond classroom walls and creating multi-faceted experiences for community members to explore the influences and experiences that shape our community's heritage. The cultural center is located on Macomb Community College's Center Campus, 44575 Garfield Road, Clinton Township.
About Macomb Community College
Macomb Community College (www.macomb.edu) is one of the nation's leading community colleges, providing learning experiences to nearly 40,000 students annually. Macomb nationally ranks in the top two percent in the number of associate degrees awarded by community colleges and is the largest grantor of associate degrees in Michigan. The college's comprehensive educational programming includes pre-collegiate experiences, university transfer and career preparation programs, bachelor degree completion and graduate degree programs, workforce training, professional education and certification, and continuing education and enrichment opportunities.


Media Contact: Sean M. Patrick, 586.445.7271, patricks28@macomb.edu