Macomb Community College Board of Trustees approves appointment of William Tammone, Ph.D., as college's next provost
– Thursday, July 20, 2017 12:00AM
At its regular meeting Wednesday evening, July 19, the Macomb Community College Board of Trustees approved the appointment of William Tammone, Ph.D., as the college's next provost and vice president of the Learning Unit.  He will be officially joining Macomb on August 7, 2017, and is replacing James O. Sawyer IV, Ed.D., who became Macomb's president on July 1.  
Tammone has 20 years experience as a community college administrator and was most recently provost and vice president for Academic Affairs of the Colorado Community College System, which encompasses 13 colleges and served approximately 138,000 students in 2016 academic year. Prior to that, he served as provost and interim president of Illinois Central College, spent 12 years in several academic administrator roles at Montcalm Community College in Sidney, Michigan, and began his administrative career at Ivy Tech State College in Columbus, Ind., in 1997 as director of Instructional Affairs. 
Tammone is a peer reviewer with the Higher Learning Commission, one of six regional institutional accreditors in the United States that provides institutional accreditation to degree-granting post-secondary educational institutions. He holds a bachelor of arts in biology, and a master of science in human biology and medicine from the University of Chicago, and a master of arts and a doctor of philosophy in history and philosophy of science from Indiana University.  
About Macomb Community College
Macomb Community College (www.macomb.edu) is one of the nation's leading community colleges, providing learning experiences to nearly 44,000 students annually.  Macomb nationally ranks in the top two percent in the number of associate degrees awarded by community colleges and is the largest grantor of associate degrees in Michigan. The college's comprehensive educational programming includes pre-collegiate experiences, university transfer and career preparation programs, bachelor degree completion and graduate degree programs, workforce training, professional education and certification, and continuing education and enrichment opportunities.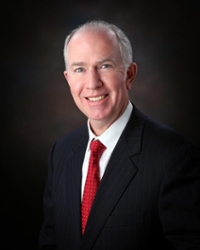 William Tammone, Ph.D., had been named provost and
vice president, Learning Unit, for Macomb Community College.
Media Contact: Jeanne Nicol, 586.445.7204, nicolj@macomb.edu