Macomb Community College President James Jacobs recognized by award from the League for Innovation
– Wednesday, March 29, 2017 9:00PM
ETS O'Banion Prize given for educational innovation and leadership
James Jacobs, president, Macomb Community College, was recently awarded the Educational Testing Service (ETS) O'Banion Prize by the League for Innovation in the Community College at their 2017 Innovation Conference. The award, named in honor of Dr. Terry O'Banion, president emeritus and senior fellow of the League for Innovation, is given annually to an individual who has greatly influenced a transformation in teaching and learning.  Jacobs was recognized for his many contributions to community college leadership and focus on workforce training.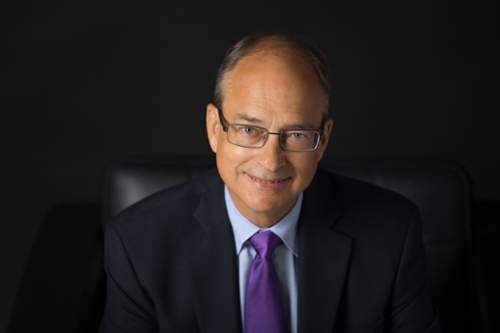 "Innovation is key to enhancing the success of community college students," said Jacobs. "I am honored to receive this award and know it also reflects the commitment of Macomb Community College faculty and staff to keeping the needs of our students top of mind and providing the most impactful educational experience possible."
Jacobs has been with Macomb Community College for nearly 50 years and is a longtime member of the ETS National Community College Advisory Council, a body of leading community college presidents, chancellors and other educational leaders who meet regularly to advise and inform ETS about emerging trends and other key community college issues. ETS, a nonprofit assessment and research company, helps educators, businesses and governments create and use new measurement tools that yield in-depth and actionable results.
About the League for Innovation in the Community College
The League for Innovation in the Community College is an international nonprofit organization with a mission to cultivate innovation in the community college environment. League activities and initiatives center on essential topics for community colleges, including diversity, equity, and inclusion; information technology; leadership development; learning and student success; research and practice; and workforce development.
About Macomb Community College
Macomb Community College (www.macomb.edu) is one of the nation's leading community colleges, providing learning experiences to nearly 40,000 students annually. Macomb nationally ranks in the top two percent in the number of associate degrees awarded by community colleges and is the largest grantor of associate degrees in Michigan. The college's comprehensive educational programming includes pre-collegiate experiences, university transfer and career preparation programs, bachelor degree completion and graduate degree programs, workforce training, professional education and certification, and continuing education and enrichment opportunities. 
Media Contact: Sean M. Patrick, 586-445-7271, patricks28@macomb.edu