Shorewood Kiwanis select winning Macomb Community College student entries in 2015 Harper Charity Cruise logo design contest
– Thursday, December 4, 2014 12:00AM
For the fourth consecutive year, the Shorewood Kiwanis Club has challenged students in Macomb Community College's media & communication arts program to submit designs for its annual Harper Charity Cruise. Those submitting the top three entries received a cash award from the Shorewood Kiwanis Club and matching scholarships from Macomb College. This year's winners among 20 entries and their cash awards are:
First place: Jennifer Savage, Clinton Township, $1,000
Second place: Monica Bergler, Shelby Township, $600
Third place: Nicole Wyrembelski, Casco Township, $400
Each of the students is working toward an associate degree in graphic design and digital layout.
"The instructors are encouraging and really make the program exciting," said Savage, who plans to continue her education in graphic design at Rochester College. "I had done graphic design years ago and then got away from it. The instructors and the classes here got me excited about graphic design again."
Shorewood Kiwanis began the contest as a way to tap into the creativity of Macomb's students, said Heidi Hall McInnes, club president.
"We know Macomb's media and communications art program is highly regarded, and we thought the design competition would be a good avenue to give the students' exposure, as well as give us a nice selection of choices for our upcoming cruise," McInnes said. "Each year it's difficult to select the winners because the entries are so creative."
The winning design will be featured on T-shirts for the charity event. The cruise will be held in August 2015.
 About Macomb Community College
Macomb Community College (www.macomb.edu) is one of the nation's leading community colleges, providing learning experiences to nearly 48,000 students annually. Macomb nationally ranks in the top two percent in the number of associate degrees awarded by community colleges. The college's comprehensive educational programming includes pre-collegiate experiences, university transfer and career preparation programs, bachelor degree completion and graduate degree programs, workforce training, professional education and certification, and continuing education and enrichment opportunities.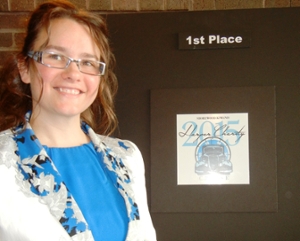 Macomb Community College media & communication arts student Jennifer Savage won $1,000 in cash and a matching Macomb College scholarship for her winning design in the Shorewood Kiwanis Harper Charity Cruise T-shirt logo design contest.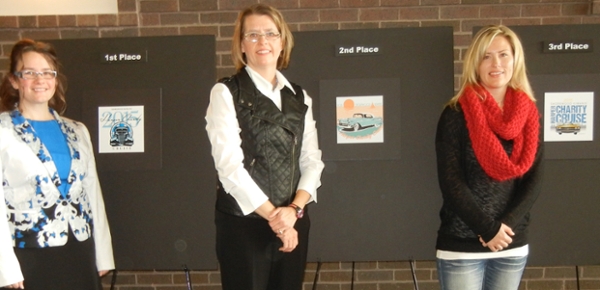 Macomb Community College media & communication arts students (l to r) Jennifer Savage, Monica Bergler and Nicole Wyrembelski won cash and scholarships for their winning entries in the Shorewood Kiwanis Harper Charity Cruise T-shirt logo design contest.
# # #
Media Contact: Tish Wirth: 586.445.7560; wirthp@macomb.edu